THE WEEKEND STARTS HERE:
...withTHE DAY THE MUSIC DIED. It's many winters later, but the passing of Buddy Holly, Ritchie Valens and J.P. "The Big Bopper" Richardson in a plane crash outside Clear Lake, IA is still bringing people to the historic Surf Ballroom, as well as the Riverside Ballroom, where the Winter Dance Party made its penultimate stop. So it's worth linking to an MPR audio feature on the Winter Dance Party, plus this comp of rare footage. There's even less video of Valens, outside this lipsync of "Ooh, My Head!", but there's rare live audio of "La Bamba" and "Donna" on the Tube. And no survey would be complete without the Bopper's signature song, "Chantilly Lace." The tragedy has echoed through the years in movies like The Buddy Holly Story and La Bamba. The latter featured Los Lobos, who would make "La Bamba" a hit again almost 30 years later, with Marshall Crenshaw as Holly, who can be seen here covering "Crying, Waiting Hoping", introduced by Wolfman Jack.
CHUCK PROPHET advance streams Bobby Fuller Died For Your Sins. 'Member seeing Green On Red at the M-Shop back in the day? I 'member.
JESCA HOOP advance streams Memories Are Now.
TEEN DAZE advance streams Themes For Dying Earth.
TINARIWEN advance streams Elwan.
BLEACHED shared the title track to the upcoming Can You Deal? EP.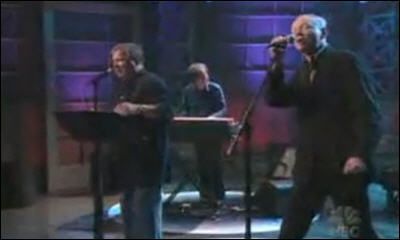 WILLIAM SHATNER, BEN FOLDS & JOE JACKSON: Just some "Common People."
STRAND OF OAKS gets the cover story treatment at Stereogum.
OKKERVIL RIVER: Will Scheff talked to amNY about Okkervil River R.I.P., jazz, and the Great American Songbook. (Thx, LHB.)
MICHAEL CHAPMAN: The man who connects Elton, Bowie, Nick Drake and Sonic Youth.
BAD BRAINS frontman HR is facing brain surgery.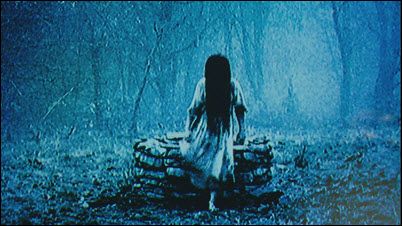 NOW SHOWING: This weekend's wide releasesare Rings, which was not screened for critics; and The Space Between Us, currently scoring 5 percent on the ol' Tomatometer.
JOHNNY DEPP is firing back at his former management team over their claims his financial woes are all his fault.
MATTHEW McCONAUGHEY told the BBC we don't have a choice but to give Pres. Trump a break and try to be constructive. The interview was conducted before Trump signed an executive order last Friday that instituted a controversial immigration ban.
ANGELINA JOLIE wrote about refugee policy for the New York Times.
PRESIDENT TRUMP & ARNOLD SCHWARZENEGGER had a play fight over The Celebrity Apprentice.
AN ANOMYMOUS OSCAR VOTER tells the Daily Beast that La La Land is overrated, Meryl Streep shouldn't have been nominated, and more.
X-MEN: Bryan Singer is bringing mutants to the small screen as a family drama.
THE RATS OF NIMH are returning in hybrid live-action/animation.
ROBIN HOOD: ORIGINS is pitched as the John Wick of bows-and-arrows.
GHOST IN THE SHELL gets a Super Bowl spot.
LEMURS GET HIGH off toxic millipede secretions.
DOGS ON POT: In New York City, veterinarians say, canine marijuana poisoning has become a daily occurrence.
A FERRET is recovering after being fitted with a pacemaker during a rare surgery at Kansas State University.
FERAL BUNNIES overrun Vegas.