THE WEEKEND STARTS HERE:
...with THE B-52s! The quirky combo from Athens, GA, has had a long and storied career, but we'll stick to the early stuff this weekend. So, from the self-titled debut, classics "Planet Claire," "Rock Lobster," "Lava," and "Dance This Mess Around." And from the sophomore LP, Wild Planet, "Party Out of Bounds," "Give Me Back My Man", "Private Idaho" and "Dirty Back Road." BONUS: "Song For A Future Generation," because it's the first song I heard them play live. DOUBLE BONUS: "Deadbeat Club," because get off my lawn.
DAWES advance streams We're All Gonna Die.
THE TYDE advance streams Darren 4.
AGAINST ME! advance streams Shape Shift With Me.
CYMBALS EAT GUITARS advance streams Pretty Years.
OF MONTREAL backed actor Paul Rudd and actor-director David Wain on Boston's classic "More Than A Feeling."
KIM GORDON talks about Sonic Youth's first acoustic set, Iggy Pop, PiL and a peptalk given to her by Neil Young's son.
OKKERVIL RIVER Had to Die in Order to Be Reborn. (Thx, Frank Yang)
THE 12 BEST ELLIOTT SMITH SONGS, according to Paste.
JERRY HELLER, a manager who rose and fell in rock before playing a key role in the gangsta rap movement, has died at 75.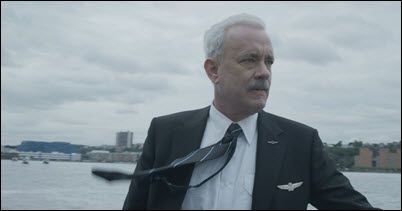 NOW SHOWING: This weekend's wide releases include Sully, which is currently scoring 81 percent on the ol' Tomatometer; When the Bough Breaks, which has not been screened for critics, The Wild Life, scoring 24 percent; and The Disappointments Room, uncreened for critics.
NATALIE PORTMAN is expecting her second child with her husband, Benjamin Millepied.
IMAN talks about David Bowie during Fashion Week.
RYAN LOCHTE has been banned by the USOC for 10 months, through next June, and excluded from next July's world championships, after his gas-station incident and "over-exaggeration" in recounting the event at the Rio Olympics.
BATMAN will face comic book villain Deathstroke, played by True Blood star Joe Manganiello, in Ben Affleck's first solo movie playing the Dark Knight.
MEL GIBSON: Still crazy after all these years?
UNDERWORLD: BLOOD WARS has a trailer featuring Kate Beckinsale in a leather catsuit, per usual.
9/11: The first five minutes of CNN coverage. I came out of the shower, saw the second plane hit on NBC, and knew had had to contact my boss, whose daughter lived in NYC. There is still a lot of crazy stuff going on around the country and the world as a result, so consider taking a moment to watch and remember.
A RUSSIAN FIGHTER JET made an "unsafe close-range intercept" of a US aircraft over the Black Sea Wednesday, coming within 10 feet of the American plane.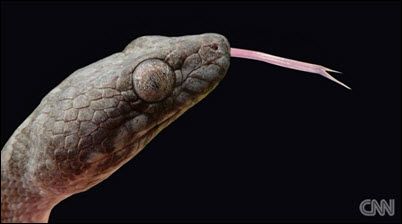 THE "GHOST" SNAKE is a new snake recently discovered in Madagascar.
A GIANT SNAKE was discovered on top of an Arkansas woman's truck after she returned to a parking lot.
A CAT uses a crosswalk.
AN OCTOPUS somehow slithered its way onto a New Orleans sidewalk.