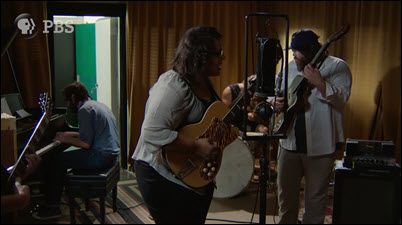 ALABAMA SHAKES cover "Killer Diller" (popularized by Memphis Minnie in the 1940s).
FATHER JOHN MISTY stopped by World Cafe for a chat and mini-set.
CRAIG FINN plays a mini-set at St. Paul's James J. Hill House.
SLOWDIVE stopped by The Current for a chat and mini-set.
GRIZZLY BEAR shares "Mourning Sound," from the band's upcoming LP, Painted Ruins.
KENNY ROGERS & THE FIRST EDITION: "I Just Dropped In (To See What Condition My Condition Was In)." Yeah. Yeah. Oh, Yeah.
CHRIS CORNELL: The Detroit News obtained a police report detailing the hours before and after Soundgarden singer's death early Thursday morning.
LOU REED's friends hit back at claims that "Walk on the Wild Side" has transphobic lyrics. These college kids, man.
LAND OF TALK: Liz Powell talks about finding her path back to music.
WHAT'S THE MATTER WITH SILLY LOVE SONGS? Pop songs are now less likely to be about love than at any point since the 1960s.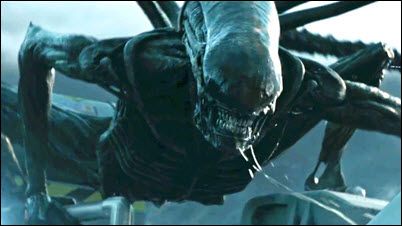 WEEKEND BOX OFFICE: Alien: Covenant tops the chart with 36MM; that's considerably less than the 51MM debut of Prometheus and the 117MM global total is perhaps concerning against a 97MM budget. Guardians of the Galaxy Vol. 2 placed with 35MM and is almost certain to outgross the original in North America by the end of Memorial Day weekend. Everything, Everything showed with 12MM against a 10MM budget and will show a decent profit. Snatched takes the fourth slot with 7.6MM on a 61 percent drop; more ominously, it will face competition from Baywatch next weekend. The debut of Diary of a Wimpy Kid: The Long Haul rounds out the Top Five with 7.2MM against a 21MM budget, which means it won't make much of a profit in theaters. Below the fold, King Arthur: Legend of the Sword continued to flame out with 6.9MM on a 55 percent drop; it has a domestic total of 27.2MM against a 175MM budget.
ALIEN: COVENANT, a sequel to Prometheus and prequel to Alien (and some were initiallyc onfused about this), generally struck me as better than the former but still significantly inferior to the latter. It is a shame that the film mostly wastes the talents of its talented cast (one dinner scene seen in the marketing but cut from the movie could have gone a long way to better establishing the characters). That said, Danny McBride turns in a better berformance than on the page, while Michael Fassbender pulls off a double role with his usual skill. And yet there are scenes where the temptation is to chuckle instead of gasp at either the horror or the drama. I am also now questioning whether the prequels were a good idea at all. Ridley Scott clearly wanted to use them to explore some deeper themes about humanity, but I don't know whether what he's saying is deep enough to justify demystifying the xenomorph.
TOM HARDY is in final negotiations to star in Venom, while Ruben Fleischer, best known for directing Zombieland, is final negotiations to helm the movie project centering on one of Spider-Man's signature villains.
ORLANDO BLOOM defends Johnny Depp amid his recent personal and financial turmoil.
GAVIN ROSSDALE is dating German model Sophia Thomalla following his divorce from Gwen Stefani.
ALAN THICKE's widow s alleging that her late husband's sons are attempting to turn the family ranch into a marijuana plantation.
AISHA TYLER will pay out 2MM in her divorce.
MAMMA MIA! has a sequel coming next summer.
TWIN PEAKS: Seven things you need to keep in mind as you watch the show.
LOGAN: NOIR, a special black-and-white version of the film, is coming to select screens and home video.ALSO: Hugh Jackman originally didn't know a wolverine wasn't a wolf.
A LIFETIME OF DEVOTION: In Filmworker, Leon Vitali reflects on his decades of work with Stanley Kubrick.
TURKEY: Erdogan says he will extend his sweeping rule.
A BULL escapes a Spanish fiesta and runs through a local home.
A STARTLED DEER was tackled in a Minnesota Wal-Mart.
A BIG GAME HUNTER was crushed by an elephant his group fatally shot.
THIS BEAVER, caught on underwater camera; it only took four years.