CHVRCHES dropped a video for "Empty Threat."
FOO FIGHTERS offer their St. Cecilia to stream and download.
TY SEGALL advance streams TY REX, a collection of T-Rex covers.
MAC McCAUGHAN is streaming an instrumental version of his solo LP Non-Believers, which he's calling Staring At Your Hologram.
SELF-DEFENSE FAMILY advance streams their When The Barn Caves In EP.
TIM FITE is streaming Resist.
LEON BRIDGES drops "So Long" from the Concussion soundtrack.
IKE & TINA TURNER: "River Deep, Mountain High," live and de-Spectorized.
EAGLES OF DEATH METAL are talking to VICE about the Paris attacks.
HOW PAUL McCARTNEY Learned to Talk About John Lennon.
THE POGUES: Shane MacGowan's dental work is the subject of an upcoming documentary.
MAVIS STAPLES talked to Garden and Gun magazine about her career.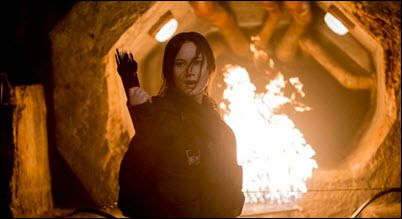 WEEKEND BOX OFFICE: The Hunger Games: Mockingjay Part 2 topped the chart with 101MM, which is a series low, but nothing to sneeze at. The Hunger Games and The Avengers are the only two franchises to have all of their parts open above 100MM. Spectre places with 14.6MM, dropping 57 percent in the face of Katniss & Co.; 007 has already earned 600MM worldwide and thus should have no problem, even with its 240-250MM production budget. The Peanuts Movie shows with 12.8MM on a 47 percent drop, and is going to need worldwide receipts to profit in theatres, esp given that Pixar's The Good Dinosaur arrives next weekend. The Night Before debuts in the fourth slot with 10.1MM, suggesting it should have been released last weekend or next weekend, instead of as counter-programming to The Hunger Games. The Secret in Their Eyes rounds out the Top Five with 6.6MM, which looks like a disappointment, though the 20MM production cost suggests not a big disappointment, if the cast brings in some overseas receipts.
SOFIA VERGARA & JOE MANGANIELLO tied the knot Sunday during a romantic wedding at The Breakers Resort in Palm Beach, Florida.
ANGELINA JOLIE PITT loves menopause.
ADELE claims that her success is due in part to...Sarah Palin?
JUSTIN BIEBER & SELENA GOMEZ may be together again.
MARK HAMILL faces a financial penalty if he discloses apoilers for Star Wars: The Force Awakens.
SAUDI ARABIA has executed at least 175 people in the past year, at a rate of one every two days, according to a report by Amnesty International.
THE ISLAMIC STATE: Were US intelligence assessments changed to suggest air campaign vs ISIS was going better than it was?
MALI: At least 27 people were reported dead on Friday after Malian commandos stormed a luxury hotel in the capital Bamako with at least 170 people inside, many of them foreigners, that had been seized by Islamist gunmen.
FRANCE: During the Paris attacks, a police commissioner and his driver sped to the Bataclan concert hall and charged inside, shooting one of the gunmen before the attacker had a chance to use his high-powered rifle. Then they retreated so that special-operations teams could assemble.
BELGIAN police made 16 arrests in anti-terror raids but suspected Paris attacks gunman Salah Abdeslam remains at large, the authorities have said.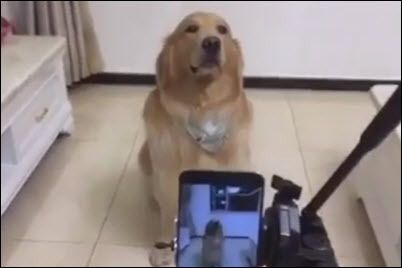 THIS DOG will smile for the camera.
DOGS may be DNA tested at a Florida condo community.
A RED PANDA escaped from and was recaptured by a Northern California zoo.