THE WEEKEND STARTS HERE: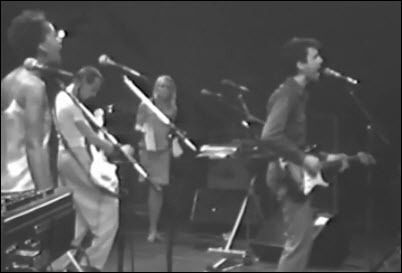 ...with TALKING HEADS! Live at the Capitol Theatre, 1980. Your set list includes: Psycho Killer; Warning Sign; Stay Hungry; Cities; I Zimbra; Drugs; Once In A Lifetime; Animals; Houses In Motion; Born Under Punches (The Heat Goes On); Crosseyed And Painless; Life During Wartime; Take Me To The River; and The Great Curve.
TWIN PEAKS just dropped their Wild Onion demos as a free download titled Mind Frames.
THE LONE BELLOW stopped by The Current for a chat and mini-set.
THE CHURCH played for KEXP's VIP donors at The Triple Door in Seattle.
EULA streams Wool Sucking.
THEE OH SEES drop "Web" ahead of Mutilator Defeated.
COURTNEY BARNETT drops "Depreston," ahead of Sometimes I Sit And Think, And Sometimes I Just Sit.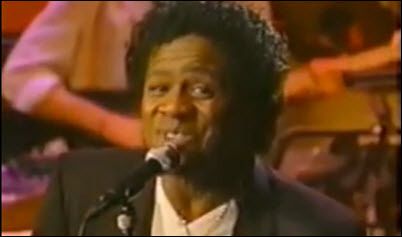 AL GREEN sings "Let's Stay Together" with Toni Childs, Carlos Santana, Tito Puente, David Sanborn, Melissa Etheridge and more.
ST VINCENT interviews ANDY GILL (Gang of Four). And vice versa.
PALMA VIOLETS talk to NME about their new album, Hindu chanting and being proud pub-rockers.
PATTERSON HOOD talks to the Houston Press about the Drive-By Truckers opening for country superstar Eric Church, and more. (Thx, LHB.)
LOVE: Arthur Lee is profiled by NME in 1972, courtesy of Rock's Backpages.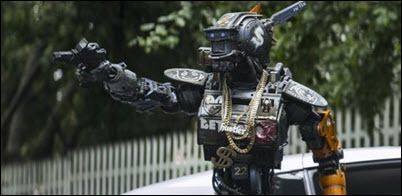 NOW SHOWING: This weekend's wide releases include Chappie, which is currently scoring 33 percent on the ol' Tomatometer; Unfinished Business, which is scoring 7 percent; and The Second Best Exotic Marigold Hotel, which is scoring 64 percent.
HARRISON FORD was in fair condition afrer crashing a vintage plane into a Los Angeles golf course.
SUSAN SARANDON and her much younger boyfriend, SPiN New York co-founder Jonathan Bricklin, have split after five years following a disagreement over a reality show.
LUPITA N'YONGO's stolen (and returned) dress goes into the unsolved mysteries file.
VANILLA ICE will perform at a concert in commemoration of the 50th anniversary of the march on Selma and Bloody Sunday.
THE EXPENDABLES is headed to TV.
THE MOST INFLUENTIAL on the Internet, according to TIME.
PALESTINIAN leaders in the West Bank said on Thursday they would halt the security coordination with Israel which is widely credited with keeping order in the territory and preventing attacks in Israel.
NIGERIA: Suspected Boko Haram gunmen shot dead and slit the throats of 68 people -- including children -- in an attack on a village in Nigeria's Borno state, according to survivors and vigilante sources.
SYRIA: Military pressure may be needed to oust Syria's President Bashar al-Assad, US Secretary of State John Kerry said in Saudi Arabia on Thursday.
IRAN: Aside from Israel, America's other key allies across the Middle East—such as Saudi Arabia, Egypt and the United Arab Emirates—are just as distraught over Iran's pursuit of nukes.
IRAQ: Pres. Obama is becoming increasingly dependent on Iranian fighters as he tries to contain the Islamic State militant group in Iraq and Syria without committing American ground troops.
THE GOBLIN SHARK: You're gonna need an uglier boat.
A CYBORG COCKROACH could save your life.
DOGS enjoyed the snow day in DC.
RINGLING BROS says goodbye to elephants, eventually.