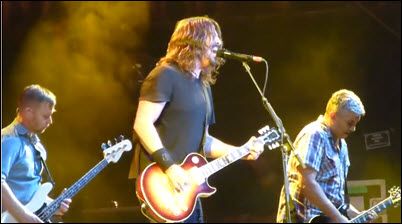 FOO FIGHTERS cover The Rolling Stones, Queen, Van Halen, and Alice Cooper at the Firefly fest.
OLD CROW MEDICINE SHOW advance streams Remedy.
OOIOO advance streams Gamel.
JIM LAUDERDALE advance streams I'm a Song.
CORB LUND advance streams Counterfeit Blues, recorded at Sun Studios in Memphis.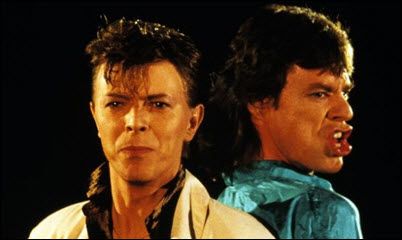 MICK JAGGER & DAVID BOWIE, "Dancing In The Street," without music.
HOW TO DRESS WELL: Tom Krell gets a meaty profile as the new Pitchfork cover story.
LANA DEL REY: A paradox explored on The Record.
JESSIE WARE gets a non-serious interview from Nosiey.
GUIDED BY VOICES:The genius Bee Thousand turns 20, and gets its own lager, Beer Thousand. Get off my lawn.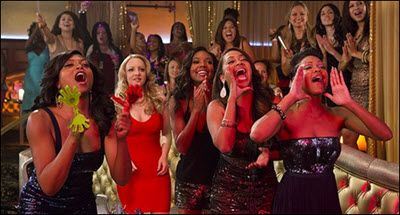 WEEKEND BOX OFFICE: Think Like a Man Too tops the chart with 30 million; that number is good against a 24 million budget, but about what the original did, not sequel type numbers. 22 Jump Street showed with 29 million, on a steep 49 percent drop. Then again, 21 Jump Street dropped 45 percent in its second weekend and turned out leggy, so who knows.As it stands the sequal is at 111 million domestic against a 50 million budget, and hasn't opened in a lot of other territories. How To Train Your Dragon 2 shows with 25.3 million, on another sequelly drop of 49 percent. This will have to do Kung-Fu Panda 2-style biz overseas to make the 400 million it likely needs to profit. Jersey Boys debuted in the fourth slot with a soft 13 million, but with a 40 million budget and no real competition for the older demo, Clint could recoup his production budget. Maleficent rounds out the Top 5 with 13 million; Jolie is showing some legs, and she'll need them to make the approximately 80 million more worldwide it needs to profit.She'll likely find it in China.
JUSTIN BIEBER & SELENA GOMEZ, caught canoodling in studio.
KATIE COURIC married financier John Molner in East Hampton, New York on Saturday.
JENNIFER LOPEZ and Dancing With the Stars pro Maksim Chmerkovskiy met up for a "very flirty" night on the town, weeks after they shot down dating rumors.
HOPE SOLO was arrested overnight for allegedly striking her sister and her nephew at the Kirkland home she shares with her husband, former NFL player Jerramy Stevens, according to police.
STAR WARS: Rian Johnson will write scripts for Episodes VIII and IX, but only direct VIII.
ROSARIO DAWSON is joining the Daredevil series on Netflix.
UKRAINE: The new cease-fire implemented in embattled eastern Ukraine by Ukrainian President Petro Poroshenko on Friday was clearly under threat by Saturday, if not sooner.
EGYPT: A court upheld death sentences against Muslim Brotherhood leader Mohamed Badie and some 182 followers. Many of those sentenced were tried in absentia, and their sentences are invalidated if they surrender to authorities or are arrested, in which case retrial is ordered.
SYRIA: The Islamic State of Iraq and the Sham executed three Free Syrian Army officers (the vice-leader of the military council in Deir Ezzor province and two commanders in the Al Haq group) in Deir Izzour. ISIS yesterday took over Mo Hasan and other strategic towns in eastern Deir Izzour, including the headquarters of the rebel battalions' military council.
IRAQ: Militant fighters tightened their grip Sunday on western Iraq as security forces withdrew from a handful of towns in Anbar province, moving closer to Baghdad. President Obama said the Islamic State of Iraq and the Sham poses a "medium and longterm threat" to the US, but that other terrorist groups may present more immediate threats, and said "ISIS is just one of a number of organizations that we have to stay focused on," mentioning al Qaeda in Yemen and Boko Haram.
A WOLF PUP hiccups.
THE ASSASSIN BUG impales its prey and sucks it dry, then attaches the entire corpse to its back.
A RACCOON takes a Winne-the-Pooh enactment to a whole new level.
A BABY RHINO was born at the Oklahoma City Zoo on Saturday.