THE WEEKEND STARTS HERE...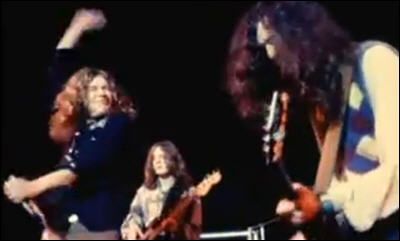 ...with LED ZEPPELIN! Live at the Royal Albert Hall in 1970. Your setlist includes: "We're Gonna Groove" (James A. Bethea, Ben E. King); "I Can't Quit You Baby" (Willie Dixon); "Dazed and Confused"; "White Summer"; "What Is and What Should Never Be"; "How Many More Times"; "Moby Dick": "Whole Lotta Love"; "Communication Breakdown"; "C'mon Everybody" (Jerry Capehart, Eddie Cochran); "Somethin' Else" (Bob Cochran, Sharon Sheeley); and "Bring It On Home".
CAMERA OBSCURA stopped by the World Cafe for a chat and mini-set.
MIKAL CRONIN stopped by the World Cafe for a chat and mini-set.
GOGOL BORDELLO stopped by The Current for a chat and mini-set.
NUDE BEACH is offtering their self-titled debut to stream or download as they head out to tour their sophomore LP.
MARK KNOPFLER drops "Privateering", the title track of his upcoming LP.
CASS McCOMBS drops "There Can Be Only One" ahead of Big Wheel And Others.
CALIFONE drops "Frosted Tips" ahead of Stitches.
MAN MAN drop "End Boss" ahead of On On Pond.
ART BRUT get you off to a "Good Weekend."
THE MOUNTAIN GOATS: John Darnielle talks heavy metal for all occasions at Pitchfork.
SUPERCHUNK: Mac McCaughan talks to Rolling Stone about what having created a life in music really means.
HOSPITAL SHIPS: Jordon Gieger walks listeners through the creation of "Desolation Waltz" at All Songs Considered.
THE WRENS: Charlie Bissell talks to Grantland about the band's long-gestating, as-yet-untitled fourth album.
CUTOUT BIN: From the Beatles to Billy Idol, from the Crystals to Cracker, from Alex Chilton to the Knack, plus Nena, John Hiatt, Velvet Crush, Divine Fits more -- this Friday's fortuitous finds are streaming from the Pate page at the ol' HM.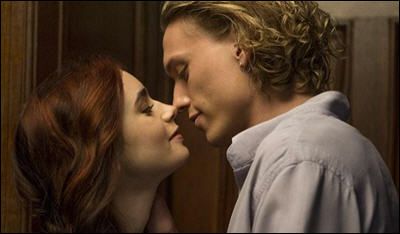 NOW SHOWING:This weekend's wide releases are: The Mortal Instruments: City Of Bones, which opened Wednesday with 15 percent on the ol' Tomatometer; You're Next, which opens scoring a surprising (to me) 86 percent; and The World's End, scoring an unsurprising (to me) 94 percent. But Oprah will likely repeat atop the chart.
LINDSAY LOHAN is fiercely defending her decision to hang with a friend who has an even more checkered past with drugs than her.
JENNIFER LOPEZ had a stalker break into pool house for six days without the superstar's security guards finding out.
BEN AFFLECK is set to play Batman opposite Henry Cavill in the untitled "Man of Steel" sequel that will be directed by Zack Snyder. Yes, really. Insert your "Matt Damon as Robin" joke here. But you may not beat this.
JENNIFER LAWRENCE & NICHOLAS HOULT appear to have rekindled their romance.
ROBERT PATTINSON is really done with Twilight.
SNL: Twenty-two Saturday Night Live cast members - and one who came close - share tales of the audition that can make or break a career.
BRADLEY COOPER is in talks to voice Rocket raccoon in Marvel's Guardians of the Galaxy.
FRENCH Foreign Minister Fabius said that if allegations are true that regime forces in Syria used chemical weapons in a recent attack in Damascus, the international community would have to react "with force" in Syria, but also said there was "no question of sending troops on the ground." He added that there were "possibilities for responding."
IRAQ: Al Qaeda in Iraq killed the leader of the Awakening in Madeen in a bombing at his home.
EGYPT: Former Egyptian leader Hosni Mubarak was placed under house arrest after being released from prison. Supporters of former president Mohammed Morsi called for protests against the army on Friday.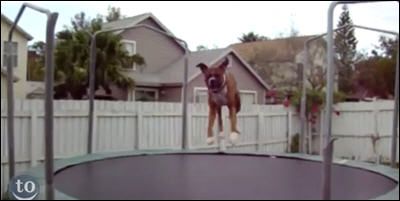 ANIMALS ON TRAMPOLINES: The supercut.
ZOMBIE PIGEONS invade Moscow, signal apocalypse.
A DRAGON CORPSE washed ashore on the beaches of Andalusia in Spain.
TWO BULL SHARKS were caught in the Potomac River, refused to say for whom they were lobbying.