THE WEEKEND STARTS HERE: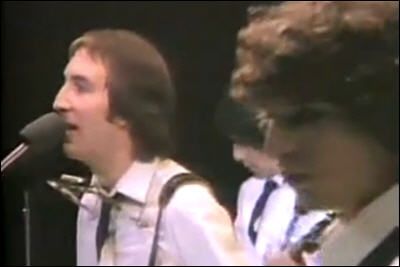 ... with THE KNACK! That's alright, I won't tell anyone they're a guilty pleasure of yours. Live at Carnegie Hall in 1979, your setlist includes: "The Hard Way," "She's So Selfish," "Rave Up," "Oh Tara," "Your Number Or Your Name," "Not Fade Away," "My Sharona," "Let me Out," "It's You," "Hold On Tight," "Heartbeat," "A Hard Day's Night," "Good Girls Don't," "Frustrated," "End Of The Game," and "C'Mon Everybody."
THE BEN FOLDS FIVE advance streams Live.
THESE NEW PURITANS advance stream Field of Reeds.
BLACK REBEL MOTORCYCLE CLUB stopped by KEXP for a set featuring tracks from their 6th full-length "Specter At The Feast."
TELEKINESIS stopped by Studio 1a to play live on KUTX.
AUSTRA drops "Painful Like" ahead of Olympia.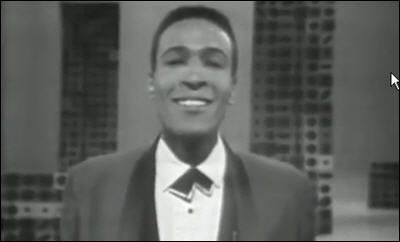 MARVIN GAYE: "How Sweet It Is (To Be Loved By You)."
JOHN FOGERTY talks to The Guardian about Creedence, his new fashion line, crawling out of a ditch of pain and despair... the usual.
SUEDE: Brett Anderson explains to Drowned In Sound why more bands should split up.
DAWES: Taylor Goldsmith talks to Reverb about indie success, opening gigs and the coolest thing that's ever happened to him. (Thx. LHB.)
THE 40 BEST SONGS of 2013 (So Far), according to SPIN.
CUTOUT BIN: From Bob Dylan to Kajagoogoo, from Novelle Vague to Otis Redding, from the Clash to Night Ranger, plus Tom Waits, the Supremes, Stiff Little Fingers, the Creation and more -- this Friday's fortuitous finds are streaming from the Pate page at the ol' HM.
NOW SHOWING:This week's wide releases are After Earth, which is currently scoring 13 percent on the ol' Tomatometer; and Now You See Me, which is scoring 35 percent.
AMANDA BYNES is just fine, according to her lawyer. Just don't ask why she's in Buffalo.
GRUMPY CAT lands a movie deal.
JESSICA SIMPSON plans to marry after her second child.
DINA & MICHAEL LOHAN buried the hatchet Wednesday night over burgers ... for the sake of their daughter.
MARK HAMILL searches through an ashtray for used cigarette butts.
PATRICK STEWART discusses his pizza history.
SYRIA: The Assad regime claimed to have received a first shipment of S-300 Russian missiles. Russia's Foreign Ministry said officials from Russia, the US, and the UN would meet on June 5 to try to pave the way for a Syrian peace conference.
IRAQ: Insurgents killed 33 Iraqis in a series of attacks in Baghdad, Mosul and Tal Afar. Three attacks were executed by suicide bombers; the governor of Anbar escaped one of those attacks. The tribes in Anbar said al Qaeda is "a malicious attempt to undermine national unity between Sunni and Shia Iraqis.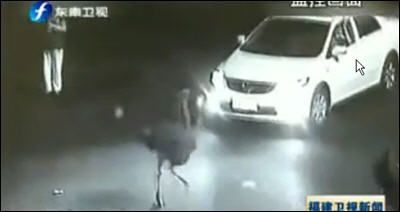 OSTRICH ON THE LAM in China is hit by multiple cars, keeps going.
GIANT FLUORESCENT PINK SLUGS, high in the mists that shroud Mount Kaputar.
THAT GIANT TIGER HAIRBALL will soon be on display at a Ripley's Believe It or Not attraction.
TWIN GIRAFFES are born in a refuge in Texas.