TV ON THE RADIO drops an animated lcip for "Mercy."
SMITH WESTERNS drop by KEXP to play songs off their third studio release Soft Will.
JC BROOKS & THE UPTOWN SOUND play a soulful mini-set at KEXP.
THE SUBURBS stopped by The Current for a chat and mini-set.
BALANCE AND COMPOSURE advance streams The Things We Think We're Missing.
BLITZEN TRAPPER drops "Shine On" ahead of VII.
THE DISMEMBERMENT PLAN drops "Daddy Was A Real Good Dancer" ahead of Uncanny Valley.
THE POLICE: "It's Alright For You." And you and you and you and you.


NIRVANA: Dave Grohl and Krist Novoselic share memories and unreleased songs from In Utero at All Songs Considered.

HARRY NILSSON, remembered by Van Dyke Parks.

THE WRENS: Stereogum marks the 10th anniversary of The Meadowlands with an oral history.

TOM WAITS, ranked by Stereogum.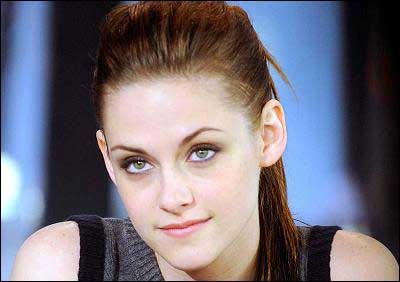 KRISTEN STEWART was briefly sold to an Arabian prince for Hurrican Sany relief. Also, Jimmy Page turned down Presidents Obama and Clinton.
LAMAR ODOM denies he has a crack problem and is confident he'll play in the NBA next season.
OSCAR DE LA HOYA has admitted himself to a treatment facility.
TOM HANKS pulled jury duty in a domestic violence case.
ASHTON KUTCHER & DEMI MOORE ran into each other at the airport, but seemed cordial.
CHLOE GRACE MORETZ is profiled in W magazine.
"THE SITUATION" blames his pill addiction on Dancing With The Stars.
VANITY FAIR isn't sucking up enough to celebrities, think celebrtities.
9/11: The first five minutes of CNN coverage. I came out of the shower, saw the second plane hit on NBC, and knew had had to contact my boss, whose daughter lived in NYC. There is still a lot of crazy stuff going on around the country and the world as a result, so consider taking a moment to watch and remember.
SYRIA: Russian President Vladimir Putin said that Syria's chemical arms handover will only work if the US and its allies renounce the use of force against Damascus. And if Putin ever tires of jerking the US around, note there's almost no chance Russia's "plan" will work. An authorization of strikes had not yet reached 50 Senators, even privately, meaning its passage is in doubt, even in the Senate. A spokesman for the rebels' Supreme Military Council said the US has begun supplying lethal as well as nonlethal aid to the rebels.
EGYPT: Clashes between Muslim Brotherhood supporters and security forces in the northern Sinai left at least one dead. Authorities claimed to have killed nine Islamist militants during ongoing operations in the Sinai. As part of the crackdown on the Muslim Brotherhood, authorities announced plans to forbid 55000 unlicensed clerics from preaching in mosques.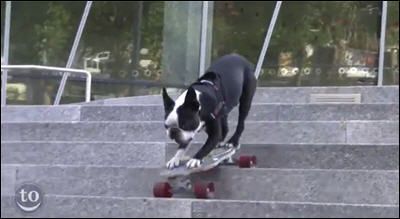 ANIMALS ON SKATEBOARDS: The Supercut.
ANIMALS like to get drunk too.
WHEN POLAR BEARS ATTACK: Distract with your cellphone.
WHEN COUGARS ATTACK: Use your spear.