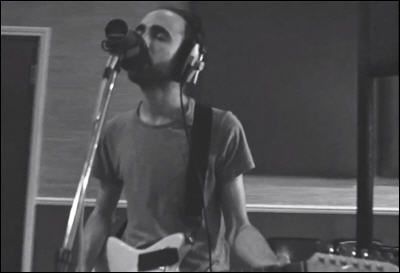 YUCK covers New Order's "Age Of Consent."

ELVIS COSTELLO & THE ROOTS are advance streaming Wise Up Ghost.

SEBADOH is advance streaming Defend Yourself, their first LP in 14 years.

SAM FERMIN is advance streaming an eponymous debut.

PARQUET COURTS stopped by World Cafe for a chat an mini-set, including three new tunes.

STARS drop "The Light" as a B-Side. Because who cares what's on the flip side? I do.
IGGY POP, with an especially destructive "Lust For Life" circa 1977.
KIM GORDON is writing her autobiography and publishing a book of her essays that she wrote for art and culture magazines in the early 1980s.
THE CLASH: Mick Jones, Paul Simonon and Nicky 'Topper' Headon re-unite to reflect on their career and their legacy on BBC4, with Joe Strummer appearing archivally. (Thx, LHB.)
SHARON JONES has confirmed that she is recovering following successful cancer surgery.
THE TOP 10 MASTADON SONGS, according to Stereogum.
WEEKEND BOX OFFICE: Riddick tops the chart with 18.7 million, a bit lower than expected, particularly as it was the sole wide release in a traditionally slow weekend. It's good enough against a 38 million budget that we may see another in this series. The Butler places with 8.9 million on a 40 percent drop that likely was expected after a long weekend. Instructions Not Included shows with 8.1 million (against a reported 5 million budget), moving up a notch this weekend in a show of good release timing and shrewd targeting of the Hispanic demo. We're The Millers takes the fourth slot with another 7.9 million and roughly 164 million worldwide against a 37 million production budget. Planes clings to the bottom of the Top 5 with 4.3 million and 79.3 million domestic (and another 40 mill overseas) against a 50 million straight-to-video budget. Below the fold, Woody Allen's Blue Jasmine surpasses Vicky Cristy Barcelona and Match Point in total box office. Sadly, The World's End drops to No. 10, though worlwide it has taken in about 40 million on a 20 million budget.
BRUNO MARS will play halftime at the Super Bowl.
LAMAR ODOM's crack cocaine addiction had reached such dangerous levels that even his dealer cut off his supply last week. Khloe Kardashian has no idea where her husband of nearly four years is.
MILEY CYRUS: Will the VMAs cost her Liam Hemsworth?
ZACH GALIFIANAKIS skipped the Toronto Film Festival premiere of his new film, You Are Here, on Saturday because his wife went into labor.
MAD MEL UPDATE: Gibson had an angry encounter with Malibu cops last Saturday, but he was sober and left the Jews out of it.
JACK OSBOURNE's wife suffered a miscarriage.
SYRIA: The Syrian Observatory for Human Rights reported on "the increasing human rights violations that have been committed by the ISIS" (the Islamic State of Iraq and the Levant). Several fighters from both sides were killed in clashes between Kurds and the Al Nusrah Front, the ISIL, and rebel fighters in Hasakah. The ruling Baath Party leadership said it would go into "permanent session" starting today. The US and allies have not yet established a direct link between the regime leadership and the Aug. 21 chemical attack.The EU urged a "clear and strong" response to the Aug. 21 chemical attack, but stopped short of endorsing military action.
EGYPT: Security sources said that the Egyptian army undertook a massive operation in the Sinai against Islamist militants. Former president Morsi is facing new charges of insulting judges. An IED exploded at a Cairo police station.
IRAQ: Security forces captured four members of an al Qaeda assassination cell in Baghdad, an al Qaeda "money collector" and three aides in Kirkuk, and three "gunmen" in Rubaia near the Syrian border. Police also found a large bomb factory and arrested two al Qaeda operatives in Anbar.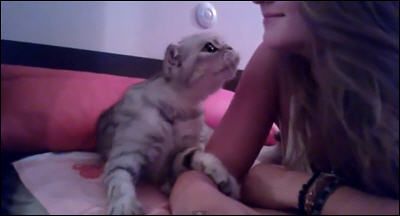 AFFECTIONATE CAT: Let's go to the video.
A WILD BULL ELK gored a shepherd in the mountains in eastern Utah, puncturing one of the man's lungs, knocking him unconscious and forcing him to walk several miles for help.
THE SWARM: A Biblical plague of crickets invades Oklahoma.
A WILD TURKEY trashes a New Jersey home.