THE WEEKEND STARTS HERE:
... with XTC! Live on Rockpalast, February 10, 1982. Your setlist includes: "Respectable Street" (still one of my faves), "Towers of London," "Runaways," "Jason and the Argonauts," "Burning With Optimism's Flames," "Snowman," "Ball And Chain," "Sgt. Rock (Is Going to Help Me)," "No Thugs In Our House" (another fave), "Senses Working Overtime" (ditto), "Making Plans For Nigel," "Living Through Another Cuba," "Generals and Majors," "Real By Reel," and "Life Begins At The Hop."
JUSTIN TOWNES EARLE advance streams Kids In The Street.
HELIOCENTRICS advance stream A World of Masks.
REVEREND SEKOU & THE SEALBREAKERS perform for WNYC Soundcheck.
CENDE advance streams #1 Hit Single.
JASON ISBELL & THE 400 UNIT shares "If We Were Vampires."
THE BEATLES: Just as 'Sgt. Pepper's Lonely Hearts Club Band' turns 50, hear the first take of "Lucy In The Sky With Diamonds."
MOUNTAIN GOATS: John Darnielle choreographs Ace of Base's "The Sign." (Language warning) A perennial fave. And here he is talking to Aquarium Drunkard about his ethos, vocal jazz, and growing as a writer.
CHRIS CORNELL: The office of the Wayne County Medical Examiner on Thursday determined the cause of his death to be suicide by hanging, noting that a full autopsy has yet to be completed. Cornell had one of modern rock's great voices, and one of its adventurous minds. Here's Pitchfork rounding up the Twitter tributes from Jimmy Page, Chuck D, Brian Wilson, St Vincent, Elton John and more. Here's Stereogum with 20 great Cornell moments, and with his final song at Wednesday night's Soundgarden show.
CAMERON CROWE talks to Rolling Stone about the Singles soundtrack, including Chris Cornell.
PWR BTTM has responded to allegations of sexual misconduct against band member Ben Hopkins in a new statement.
TALKING HEADS are digging Selena Gomez's "interpolation" of "Psycho Killer."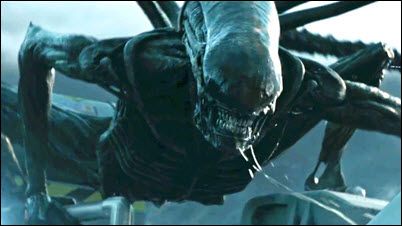 NOW SHOWING: This weekend's wide releases include Alien: Covenant, which is currently scoring 76 percent on the ol' Tomatometer; Diary of a Wimpy Kid: The Long Haul, which is scoring 23 percent; and Everything, Everything, scoring 47 percent.
LEONARDO DiCAPRIO and his girlfriend, model Nina Agdal, have called it quits.
ROGER AILES, who mastered the art of selling political candidates like Hollywood celebrities and was the architect of conservative-oriented TV news, died Thursday at 77. He was the longtime chairman and chief executive of the Fox News Channel, building it over two decades into a politically influential juggernaut until his abrupt ouster last year amid sexual harassment allegations.
OZZY & SHARON OSBOURNE renewed their wedding vows a year after Ozzy's alleged affair.
DARK CRYSTAL: A sequel to the strange Muppet movie is headed to Netflix.
MARVEL SCIENCE: Meet The Physicist Called In To Consult On Superhero Movies.
CATCH HIM IF YOU CAN: For 21 years, the king of the Netherlands has flown twice a month as co-pilot while his passengers were in the dark, he has told a Dutch newspaper.
TURKISH Pres. Erdogan watched his bodyguareds beat protesters in Washington DC.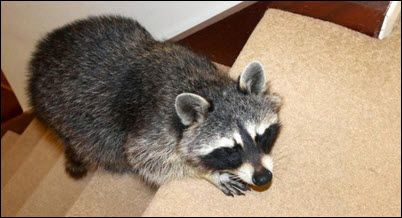 A RACCOON caused chaos this week after it bowled into a couple's home, rifled through their drawers and terrorized their cat.
A CRAZED OTTER bit and chased a man into his car in Scotland.
THE WORLD'S SADDEST SNAIL? Sex-starved Jeremy the lonely 'lefty' is in a tragic love triangle after his two mates leave him to procreate with each other.
KISSING A RATTLESNAKE is a bad idea. The More You Know. Swoosh.