WOLF ALICE shares the NSFW "Yuk Foo,"
BEN GIBBARD is streaming his vesrion of Teenage Fanclub's Bandwagonesque LP.
RADIOHEAD, Live at Poland's Open'er Festival.
NEWPORT FOLK FESTIVAL: Brooklyn Vegan has video highlights.
TORI AMOS shares "Cloud Riders."
SPARKS shares "Edith Piaf (Said It Better Than Me)."
BELLE & SEBASTIAN shares "We Were Beautiful."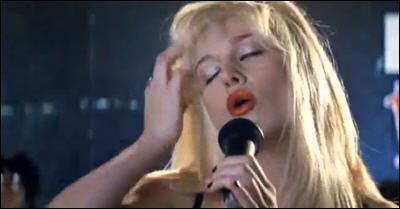 THE CLASH AT DEMONHEAD covers Metric's "Black Sheep." I remember when Envy was Nat Oh yeah? Oh yeah.

FEIST shares cultural highlights with The Guardian.

GILLIAM WELCH talks to Stereogum about rediscovering The Harrow & The Harvest six years after its release and when we can expect a new Gillian Welch album.

HARVEY DANGER's "Flagpole Sitta" turned 20.

THE POINTER SISTERS: 10 of Their Best.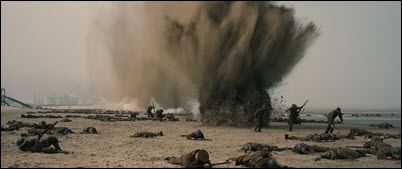 WEEKEND BOX OFFICE: Dunkirk beat out The Emoji Movie at the top of the charts, suggesting civilization only seems dead. Dunkirk grossed 28.1MM on a leggy 44 percent drop. The Emoji Movie placed with 25.7MM and if it does well enough I expect them to spin off Poop into a standalone feature. Girls Trip shows with 20MM on a surprisingly leggy 36 percent drop. That left the debut of Atomic Blonde in the fourth slot with 18MM against a 30MM budget; that may be a slight disappointment, though a few million ahead of John Wick, and likely to play well when it rolls out in full overseas. Spider-Man: Homecoming rounds out the Top Five with another 13.5MM and gets a timely hold with only a 39 percent drop in this frame. Below the fold, Apes and Valerian show signs of losing money in the big-screen phase.
ATOMIC BLONDE was marketed as a female John Wick; it is both more and less than that. It is more than that insofar as the brutal action scenes are paired with a more twist-laden, LeCarre-style Cold War spy tale, not to mention a tour of outrageous 80s fashion and music. It is less than that because John Wick had a more sympathetic lead and more wicked fun. Charlize Theron's Lorraine Broughton is (almost) all business --even when seducing someone -- which is right for the role, but drains the audience of some sympaththy for her (someone could write a thinkpiece about the trickiness of writing a female action lead). The fun factor (besides Theron's endeless wardrobe)is provided more by James McAvoy's David Percival, an operative who has "gone native" in decdent Berlin, where Theron is tasked with retrieving a NOC list (increasingly the spy movie MacGuffin of choice). The supporting performances here are also quite good, esp. Eddie Marsan, the Stasi agent once in possession of the list. It's an enjoyable flick -- the action scenes are brutal and the period soundtrackhelps lighten the the occasional grimness an greyness of a film that spends as much time in East Berlin as it does. Just don't hexpect it to be a female John Wick.
GEORGE CLOONEY lashed out at a French magazine that published pictures of his newborn twins.
NORM McDONALD talks to the Daily Beast about President Donald Trump, Caitlyn Jenner, and the state of comedy.
JENNIFER ANISTON & REESE WITHERSPOON are shopping a show about morning news shows.
KATE BECKINSALE has an "overzealous fan" who allegedly threatened to stab her.
EMILIA CLARKE has Chewbacca on her Instagram.
MARTY SKLAR: Meet a man who shaped Disney's theme parks.
CROC vs SHARK: Who You Got?
A MOUNTIE Pursues A Bear.
A MONITOR LIZARD, living in a Cape Coral attic.
IS THAT A BOA CONSTRICTOR stuck to your face?