THE WEEKEND STARTS HERE:
...with HARRY NILSSON! He would have celebrated a birthday yesterday, so let's revisit the BBC's "The Music of Nilsson from 1971, including a mashup of "Mr. Richland's Favorite Song" and "One," "Gotta Get Up," a medley of "Walk Right Back," "Cathy's Clown" and "Let The Good Times Roll," and really moving take on "Life Line." Then there are two videos from The Point! -- "Think About Your Troubles" and "Are You Sleeping" -- sandwiching "Joy." The set concludes with "Without Her," "Coconut" and "1941."
FATHER JOHN MISTY performed at Icehouse in Minneapolis.
GOVT MULE played a mini-set during the recent Non-COMMvention in Philadelphia.
ROBERT CRAY & STEVE JORDAN played a mini-set during the recent Non-COMMvention in Philadelphia.
MATTHEW SWEET returns with "Country Girl."
MUDHONEY returns with a NSFW track.
QUEENS OF THE STONE AGE share "The Way You Used To Do."
THE KILLERS share "The Man."
THE FRESH AND ONLYS share "Wolf Lie Down."
AEROSMITH: "Train Kept A-Rollin'" At least until Midnight.
JASON ISBELL is profiled on Morning Edition.
SPOON: Britt Daniel talks to The Skinny about fame, decades of touring, and more. (Thx, Frank Yang.)
STEVE EARLE: "My wife left me for a younger, skinnier, less talented singer."
DISCO ROCK: Ten of the Best.
NOW SHOWING: This weekend's wide releases include Cars 3, which is currently scoring 64 percent on the ol' Tomatometer; Rough Night, which is scoring 54 percent; All Eyez on Me, scoring 11 percent; and 47 Meters Down, scoring 48 percent. Also, The Book of Henry opens on 579 screes, scoring 28 percent.
TOM CRUISE is getting blamed for the weak performance of The Mummy (even though it was a troubled project before he got there).
BILL COSBY is trumpeting the news that the jury in his sex assault trial is deadlocked.
JESSICA CHASTAIN is in negotiations to star as the villain in X-Men: Dark Phoenix, the latest installment of Fox's banner-carrying X-Men movie franchise.
WAR FOR THE PLANET OF THE APES shares an extended clip about the "Bad Ape."
ZENDAYA talks to Vogue about Spider-Man, first love, and Disney stardom.
BACHELOR IN PARADISE drama continues to swirl.
OLIVER STONE went off the rails on The Late Show. He normally seems so stable.
AUSTRIA: More than 300 clerics representing the majority of Austria's Muslims are expressing support for a declaration condemning extremism and terrorism and urging their followers to integrate by actively participating in Austrian society.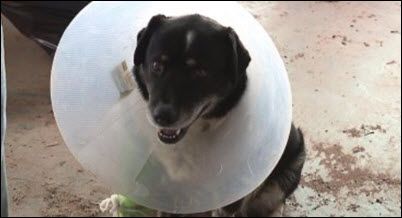 A DOG survives being picked up by a tornado.
A MAINE WOMAN was attacked by a rabid raccoon she would end up killing with her bare hands.
A FLATWORM traveled to space with one head, but came back with two.
BROWN COWS do not give chocolate milk. The More You Know. Swoosh.