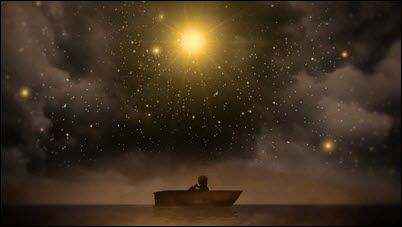 STURGILL SIMPSON is sharing a video for "All Around You."
CRAIG FINN stopped by The Current for a chat and mini-set, incl new material.
HAMILTON LEITHAUSER plays a solo acoustic mini-set at The Current.
MARGARET GLASPY plays a mini-set on CBS This Morning.
SONDRE LERCHE shares a "Violent Game" ahead of Pleasure.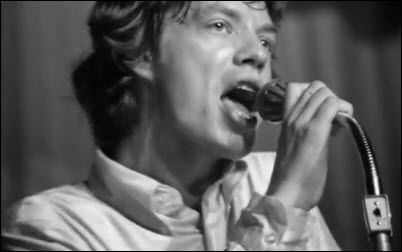 THE ROLLING STONES' take on "(I Can't Get No) Satisfaction)" in Charlie Is My Darling would put many Punk bands to shame. Dang!

FLO & EDDIE, a/k/a Mark Volman and Howard Kaylan of The Turtles, lost a digital royalties suit in New York.

THE REPLACEMENTS: Reupping this piece about Bob Stinson and the songs Paul Westerberg wrote about him to mark the anniversary of Bob's death over the weekend.

WALTER "JUNIE" MORRISON, who played keyboards in Funkadelic and the Ohio Players, has died. The details surrounding his death have not yet been made public. He was 62.

CLYDE STUBBLEFIELD, James Brown's one-time drummer and the creator of one of hip-hop's most popular samples, has died at the age of 73. That 20 seconds of "Funky Drummer" of course, is just the tip of an amazing acreer that includes gems like "Mother Popcorn."
WEEKEND BOX OFFICE: The LEGO Batman repeats atop the chart with a strong 34.2MM on a Presidents' Day Weekend that seems to have not brought out the masses. Fifty Shades Darker places again with 21MM on a 55 percent drop from last weekend (and after an 11MM Valentine's Day). This sequel has grossed ~277MM worldwide against a 55MM budget and the end of the trilogy has already been shot, awaiting next February. The debut of The Great Wall shows with 18MM against a 150MM, which sounds like a bomb until you realize this was all about establishing Matt Damon as Big In China, where the film has grossed 170MM; the global total stands at 262MM so far. John Wick: Chapter Two takes the fourth slot with 16.5MM and has already outgrossed the original on domestic screens. The debut of Fist Fight rounds out the Top Five with 12MM against a 25MM budget. Below the fold, A Cure For Wellness debuted in tenth with 4MM against a 40MM budget; Ouch.
THE WRITERS GUILD of AMERICA AWARDS went to these folks. Congrats!
JENNIFER GARNER is gearing up to file for divorce from Ben Affleck, after two years sort of apart.
ZOE SALDANA nd her husband, Marco Perego, have welcomed a third child together.
ROBIN THICKE & PAULA PATTON got into it again in their custody war, and cops rushed to the scene again.
NICOLE KIDMAN reveals that she was once engaged to Lenny Kravitz. She likes those musicians.
LISA MARIE PRESLEY's eight-year-old twin daughters have been taken into care after "disturbing" photos and videos were found on the computer of their father. She also claims to have burned through most of a $100MM inheritance.
THE BATMAN is in bigger trouble as Matt Reeves has exited the negotiations to direct.
BEAUTY & THE BEAST: Emma Watson disputes that it's a story about Stockholm Syndrome.
JULIE ANDREWS is fine with the Mary Poppins sequel, which has added Angela Lansbury to the cast.
WARREN FROST, an actor best known for his roles on Twin Peaks and Seinfeld, has died after a lengthy illness. He was 91.
NORTH KOREA: An Indonesian woman arrested for suspected involvement in the killing of the North Korean dictator Kim Jong-un's half-brother in Malaysia was duped into thinking she was part of a comedy show prank, Indonesia's national police chief has said, citing information received from Malaysian authorities.
OMAR ABDEL-RAHMAN, the "Blind Sheikh" convicted of the 1993 World Trade Center bombing, has died in prison.
IRAN's Foreign Minister Javad Zarif dismissed the possibility of renegotiating the nuclear deal. Obvsly. Why would Iran want to rengotiare a deal they aren't following?
GEORGE WASHINGTON: Though now lumped in with everyone for Presidents' Day, Feb 22nd is the birthday of the "Father of his Country." In 1776, David McCullough notes that when Washington took command in July 1775, he thought he would be home at Mount Vernon by Christmas. McCullough catalogs Washington's blunders -- many of them nearly fatal to the Cause -- but concludes: "He was not a brilliant strategist or tactician, nor a gifted orator, not an intellectual... He had made serious mistakes in judgment. But experience had been his great teacher from boyhood... and above all, Washington never forgot what was at stake, and he never gave up." That, as much as anything, is why Washington is usually ranked among the greatest of US presidents. not to mention the subject of a profane, animated rap cartoon.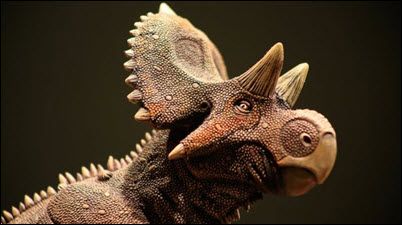 A HORNED-FACE DINOSAUR species, 73MM years old, was discovered in Mexico.
A RANDY ELK mounted a wooden one in northern Sweden.
THE LIONS OF LOS ANGELES: Are the city's pumas dangerous predators or celebrity guests?
A RACCOON took a ride on the back of a trash truck Friday through Arlington VA's Rosslyn neighborhood.