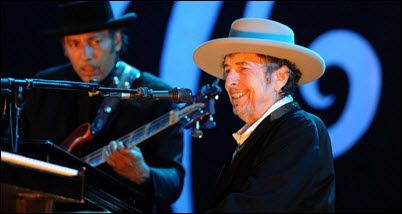 BOB DYLAN sang "Like a Rolling Stone" for the first time in three years, and played guitar onstage (on "Simple Twist of Fate") for the first time in four years at Desert Trip on the night he was awarded the Nobel prize.
LEONARD COHEN advance streams You Want It Darker.
NANCY PANTS streams their Vol. 27 EP.
MALE BONDING streams Headache.
R.E.M. dropped the demo for "Losing My Religion" on Spotify.
HONUS HONUS shares "The Stripper Has No Navel" head of Use Your Delusion.
PAUL McCARTNEY fielded an all-Macca ensemble for "Comin' Up."
PAUL SIMON: The Pre-Garfunkel Years (Sort Of).
BRATMOBILE's Allison Wolfe talks to Rolling Stone about feminist Punk, old and new.
ROCKIN' THE SUBURBS: Why Punk moved out of the city and into the cul-de-sac.
TAMAM SHUD: The psychedelic surfers who made a classic album in an hour.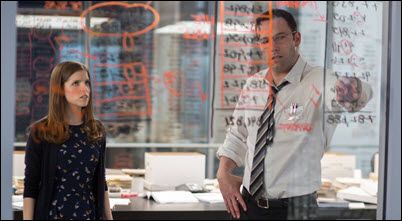 WEEKEND BOX OFFICE: The Accountant topped the chart with 24.7MM, on par with The Town as the studio hoped (tho this appears to be no The Town). Kevin Hart: What Now? placed with 12MM, which is probably fine for the relatively low-budget concert movie. The Girl on the Train showed with 12MM on a 51 percent drop, but the good news here is that it has recouped its production budget in North America and early overseas receipts look promising. Miss Peregrine's Home for Peculiar Children took the fourth slot with 8.MM on a 41 percent drop; it too is also finding a bigger audience abroad, though it needs a much bigger one with a 110MM budget. Deepwater Horizon rounded out the Top Five with 6.3MM on a 45 percent drop and is in worse shape than Miss Peregrine overseas.
ROSE McGOWAN claims she was raped by an unnamed Hollywood "studio head" and consequently shamed.
BILLY BUSH is likely to get a 10MM lump settlement from NBC after his abrupt ouster following the vulgar revelations on the Donald Trump tape.
OLIVIA WILDE & JASON SUDEKIS welcomed a new daughter.
MADONNA is Billboard's 2016 Woman of the Year.
ROBERT DOWNEY JR will be the voice of Mark Zuckerberg's AI, if certain conditions are met.
MIRANDA KERR's Malibu mansion was the site of a brutal confrontation that left two people hospitalized.
SOMALIA: The Obama administration has intensified a clandestine war in Somalia over the past year, using Special Operations troops, airstrikes, private contractors and African allies in an escalating campaign against Islamist militants in the anarchic Horn of Africa nation.
IRAQ: A military operation to recapture the Iraqi city of Mosul from so-called Islamic State has begun, Prime Minister Haider al-Abadi says.
YEMEN: The U.S. Navy destroyer USS Mason was fired on again in international waters off the coast of Yemen, but the ship deployed countermeasures and the vessel was not struck, two U.S. officials said.
RUSSIA: The Obama administration is contemplating an unprecedented cyber covert action against Russia in retaliation for alleged Russian interference in the American presidential election, U.S. intelligence officials told NBC News.
A PELICAN eats a live pigeon.
HOW CATS Won The Internet.
THIS OSTRICH snuggles orphan elephants.
A "FROG-LIKE CREATURE" was born to a woman in Zimbabwe, or maybe their attitude towards birth defects could use some work.