THE WEEKEND STARTS HERE:
...with THE LEMONHEADS! Evan Dando's songbook has always struck me as autmnal, though not all of it really is. For example, a very young Dando released his take on Suzanne Vega's hit "Luka" in May '89. He dissolved the band after releasing the Lovey LP, but returned with a new lineup on "It's A Shame About Ray" in July '92. Despite Johnny Depp's appearance in that video, the Ray album lingered in the lower reaches of the charts, despite being filled with grunge-pop goodness like "Rockin' Stroll" and "Confetti." But that November, Atlantic released the band's take on Simon & Garfunkel's "Mrs. Robinson," which shot to No. 19 on the UK charts and landed Dando unlikely US gigs like "Live with Regis and Kathie Lee." The flip side of that single was the goofy "Being Around," which becomes a singalong live. The followup LP, C'mon, Feel the Lemonheads, hit the Top 5 in the UK, but only No. 56 in the US, with the single "Into Your Arms," which would later turn up on the soundtrack to Before Sunrise and in an FTD commercial. The other two videos from the LP, like "Ray," sport celeb cameos -- Angelina Jolie turns up in "It's About Time" and a young Chloë Sevigny can be seen in "Big Gay Heart" (though I went with Conan because the original is offline). Unfortunately, Dando would soon slide into heavy drugs and the next album, Car Button Cloth was not nearly as successful -- commercially or artistically. An unremarkable solo album and sporadic gigs would follow, until Dando got his personal life together and revived The Lemonheads brand with a self-titled LP in 2005, from which "Black Gown" was the lead track. BONUS: Dando and Mudhoney's Mark Arm fromted the DKT-MC5 on a ripping version (is there any other kind) of the classic "Kick Out the Jams" of The Late Late Show.
AMERICAN FOOTBALL returns with a self-titled LP.
JOHN K. SAMSON (fmr Weakerthans) advance streams Winter Wheat.
THE RADIO DEPT. advance streams Running Out Of Love.
WEYES BLOOD advance streams Front Row Seat To Earth.
MARK FORD (fmr Black Crowes) shares "The Same Coming Up" from The Vulture.
MONOMYTH shares "Re:Lease Life (Place 2 Go)", ahead of Happy Pop Family.
EASYBEATS: The fish, the barrel, the smoking gun!
BOB DYLAN won the Nobel prize in literature. The L.A. Times, quoting T Bone Burnett, calls Dylan "the Homer of our time." NPR points you to Dylan highlights from its years of coverage. Pitchfork wishes the Nobel folks had picked someone else. Jeff Blehar argues that Dylan's ubiguity should not be held against him.
SCOTT McCAUGHEY (Young Fresh Fellows, Minus 5, R.E,M. sideman) salutes 20 great songs at Magnet.
KINGS OF LEON discuss their comeback at NME.
DEVENDRA BANHART talks about his favorite albums at The Quietus.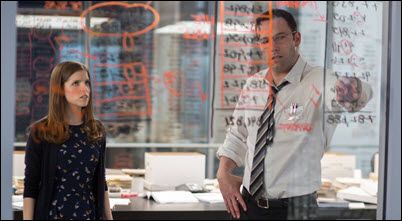 NOW SHOWING: This weekend's wide releases include The Accountant, which is currently scoring 48 percent on the ol' Tomatometer; Kevin Hart: What Now?, which is scoring xx percent; and Max Steel, which was not screened for critics.
ROGUE ONE drops a second trailer on line, with another glimpse of Darth Vader.
FANTASTIC BEASTS & WHERE TO FIND THEM will be five movies, according to J.K. Rowling.
BRANGELEXIT: Brad Pitt has finally gotten to spend some time with his kids.
LINDSAY LOHAN has a piece of a Greek nightclub bearing her name.
WERNER HERZOG wants to play a Bond villain.
YEMEN: The U.S. military retaliated against rebels in Yemen accused of twice firing missiles at a Navy warship in the Persian Gulf.
RUSSIA has completed the delivery of S-300 air defense missile systems to Iran, RIA news agency quoted Russia's state arms export agency as saying on Thursday.
STRAY DOGS destroy a car in Turkey.
THE LONDON ZOO was put on lockdown after a male gorilla escaped from its enclosure on Thursday.
THE SQUIRREL THREAT: Scammers are trying to cheat residents by claiming they will kill a potentially pesky squirrel in exchange for money, Farmers Branch police say. Not all scammers are human. Just saying.
HUNDREDS OF SNAKES crossed a road in Sarasota, FL.