THE LABOR DAY WEEKEND STARTS HERE:
...with CHEAP TRICK, live at ChicagoFest '81! Can you honestly tell me you forgot? Forgot the magnetism of Robin Zander, or the charisma of Rick Nielsen? Your set list includes: "Stop This Game," Hello There," "I Want You to Want Me," "On Top of the World," "Reach Out," "Baby Loves to Rock," "Gonna Raise Hell," "Dream Police," "Ain't That a Shame," "Surrender," "Just Got Back," "Day Tripper" and "Goodnight." You can access the individual songs from the link, or let the whole thing roll.
OKKERVIL RIVER advance streams Away.
TEENAGE FANCLUB advance streams Here.
ST. PAUL & THE BROKEN BONES advance streams Sea of Noise.
ADAM TORRES advance streams Pearls to Swine.
IAN SWEET advance streams Shapeshifter.
JACK WHITE shares an unplugged version of The Raconteurs' "Carolina Drama."
FIRST CLASS: "Beach Baby" may fall into that category of summer song Oliver Wang once described "tinged with fragility and marked by melancholy." It's even more true of the long version, with those French Horns and choral vocals in the c-section...
THE MONKEES' legacy is explored at Salon.
APOLLONIA's farewell letter to Prince.
LYDIA LOVELESS talks to PopMatters about identity, the vision for Real, and her disdain for a neighboring state.
THE 96 BEST ALTERNATIVE ROCK SONGS of 1996, according to SPIN.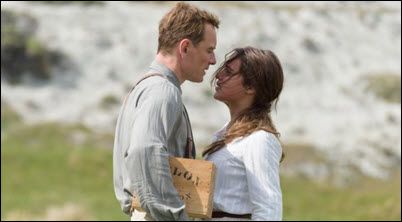 NOW SHOWING: This weekend's wide releases are Morgan, which is currently scoring 42 percent on the ol' Tomatometer; and The Light Between Oceans, scoring 61 percent.
CHRIS BROWN: The woman who accused Chris Brown of pointing a gun at her allegedly wrote a text message shortly after the incident saying she was going to frame Chris with the gun allegation out of revenge ... but she denies sending any such message.
RHIANNA just sealed the deal by getting a tattoo for Drake.
CHLOE GRACE MORETZ & BROOKLYN BECKHAM have called it quits.
LEONARDO DiCAPRIO's charity has been urged to repay donations linked to a Malaysian fund that backed his film The Wolf of Wall Street. The foundation is being investigated by the Justice Dept over alleged ties to a 3.5 billion dollar embezzlement scandal whose "misappropriated" funds were used to bankroll the 2013 film, according to reports.
PAMELA ANDERSON co-bylines a Wall Street Journal piece on the dangers of pornography.
BLACK LIGHTNING seems headed to your television.
WHY DEADWOOD Is a Top-10 TV Show of All Time.
WHY MOVIES STILL MATTER: What goes wrong when the dominant way of discussing art is political.
IRAN: The United States and its negotiating partners agreed "in secret" to allow Iran to evade some restrictions in last year's landmark nuclear agreement in order to meet the deadline for it to start getting relief from economic sanctions, according to a think tank report published on Thursday.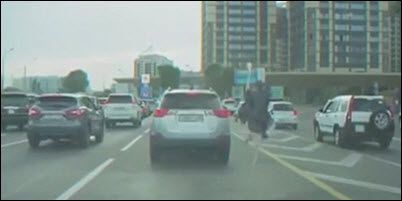 RIDING AN OSTRICH through the streets of Almaty, Kazakhstan.
THE BABY GORILLA at the Philadelphia Zoo is having a naming contest, but Harambe and Apey McApeface are right out.
MILLIONS OF HONEY BEES have been wiped out by anti-Zika efforts.
A WOOD ANT COLONY thrives in a nuclear bunker.