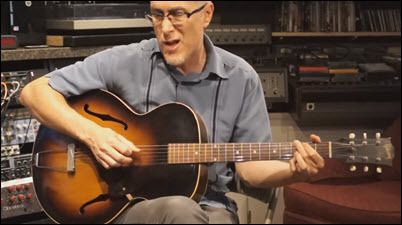 JON PRATT: The Pate frontman delivers a bluesy reinterpretation of Jimi Hendrix's "Purple Haze," using a 50's era Gibson L48.
COURTNEY BARNETT played Rock The Garden 2015.
REAL ESTATE played the Solid Sound festival.
RHETT MILLER played a KEXP New Home benefit concert.
NINA SIMONE: NPR is streaming the tribute LP, Nina Revisited.
PUBLIC IMAGE, LTD drops "Double Trouble" ahead of What The World Needs Now... (Language warning)
WAVVES & CLOUD NOTHINGS combine for "No Life For Me."
MANFRED MANN: "Do Wah Diddy" and "The Mighty Quinn" are your Twofer Tuesday.
U2: Why did one of our best rock bands become so loathed?
THE GRATEFUL DEAD: Shrewd capitalists. Hence the bumper-sticker on the Cadillac.
THE CHARLATANS: Tim Burgess talks to The Guardian about Manchester, music and meditation
ESSENTIAL PUNK ROCK MOVIES, according to Flavorwire.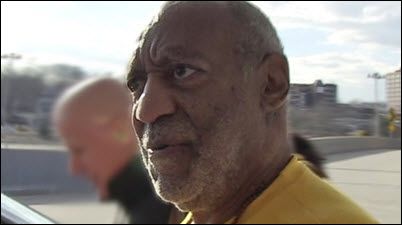 BILL COSBY admitted in 2005 that he got quaaludes with the intent of giving them to young women he wanted to have sex with, and that he gave the sedative to at least one woman and "other people," according to documents obtained Monday by The Associated Press.
BEN AFFLECK & JENNIFER GARNER give an "exclusive" on their post-split vacation to People magazine, which coincidentally didn't publish any of the many, many, many stories about the couple's impending split.
HUGH JACKMAN is not allowed to work with Angelina Jolie.
KOURTNEY KARDASHIAN finally pulled the plug on her relationship with partying baby daddy Scott Disick.
JADA PINKETT SMITH told the Today Show she would never cheat on husband Will Smith. No subtext there.
BOBBY BROWN is going to "nail" the person who photographed Bobbi Kristina Brown on her deathbed.
DUSTIN HOFFMAN says the movie industry is in its worst state ever, while television is enjoying a boom.
ANT-MAN has yet another trailer online.
JERRY WEINTRAUB, concert promoter and movie producer best known for The Karate Kid, Nashville, Oh God!, Diner, and the Ocean's Eleven franchise, died on Monday at 77.
AMANDA PETERSEN (Can't Buy Me Love) died at her home in Greeley, Colorado. She was 43.
GREECE: Hours away from unrest? Greece's combative finance minister, Yanis Varoufakis, abruptly resigned Monday morning in what appeared to be the first move at conciliation by Prime Minister Alexis Tsipras toward the country's creditors.
NIGERIA: Two bombs blamed on the Islamic extremist group Boko Haram exploded at a crowded mosque and an elite Muslim restaurant in Nigeria's central city of Jos, killing 44 people.
YEMEN: A Saudi air strike appears to have struck a livestock market in southern Yemen, killing more than 40 people - one of the deadliest bombings of a campaign that has now lasted three months.
IRAN: The foreign ministers from the group of six world powers and Iran were locked in intense negotiations in Vienna on Monday with key disputes unresolved, including a potential stumbling block involving a push by Tehran to have a U.N. arms embargo lifted. The deadline is supposed to be today, so there will likely be breaking news.
THE WOOF WASHER: As Seen on TV.
A VICIOUS FOX trapped eight people inside a sports club for three hours as it stalked them from the car park.
SNAILNADO: A Devon beach was closed after a huge hole opend and shot a geyser of snails into the sky.
FLORIDA WILDLIFE OFFICIALS are investigating after a picture surfaced on social media of a woman sitting on top of a sea turtle on Melbourne Beach.