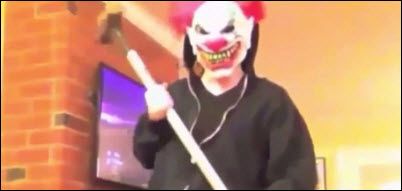 BROKEN SOCIAL SCENE drops a disturbing video for "Golden Facelift."
DAN MANGAN + BLACKSMITH is advance streaming Club Meds.
KAT DAHLIA is advance streaming My Garden.
ANONYMOUS 4 is advance streaming 1865.
DEATH GRIPS is supposedly defunct, but streaming an instrumental album called Fashion Week.
JENS LEKMAN drops "Postcard #1," because it's his new year's resolution for 2015 to share his thoughts weekly.
NANCY SINATRA: "These Boots Are Made For Walking." Are you ready?
BILLY JOEL, defended by NPR's Linda Holmes.
BOSTON CALLING: The Guardian calls the city the heart of America's DIY renaissance.
BONO may never play guitar again, following a cycling accident that left him with a titanium elbow.
60 BIG ALBUM ANNIVERSARIES compiled by NME.
WEEKEND BOX OFFICE: The Hobbit: Battle of the Five Armies topped the chart with 21.9 million. This final installment has topped the chart for every day of its release, except for Christmas. It is tracking about where the prior Hobbit flicks have been, but lower than the Lord of the Rings trilogy. Into The Woods places with 19 million, again edging out Unbroken, which shows with 18.4 million. Both of these had budgets in the 50-65 million range and should turn a tidy profit once they run overseas. The Woman in Black 2: The Angel of Death takes the fourth slot with a much-stronger-than-expected 15.1 million debut (gurus projected 9-11 million). As such it's likely to profit on a presumably low budget (the original cost only 15 million and included Daniel radcliffe in the cast). Night at the Museum: Secret of the Tomb rounds out the Top Five with 14.5 million, which means the film may not reach profitability in theaters, but probably not too big a loss before heading to the home market.
JOSEPH GORDON-LEVITT quietly married girlfriend Tasha McCauley on Dec. 20.
EDWARD HERRMANN, the towering, melodious-voiced actor who brought Franklin D. Roosevelt to life in films and documentaries, won a Tony Award and charmed audiences as the stuffy dad on TV's Gilmore Girls, died Wednesday. He was 71.
STUART SCOTT, a longtime anchor at ESPN, died Sunday morning at the age of 49, following a long battle with cancer.
MILA KUNIS & ASHTON KUTCHER: Secretly married?
CHARLIZE THERON & SEAN PENN are reportedly secretly engaged.
TAYE DIGGS & IDINA MENZEL finalized their divorce.
SLASH has filed for divorce.
GIADA DE LAURENTIS...and John Mayer?
JAMIE-LYNN SPEARS pulled a knife to break up a fight.
PRINCE ANDREW denied any contact with a woman who claims he abused her as an underaged sex slave during an orgy.
SAM RAIMI hated Spider-Man 3 as much as you did.
DONNA DOUGLAS, best known as Elly May Clampett of The Beverly Hillbillies, died at the age of 81. She also had some small roles in films and bigger ones on TV series, including a memorable Twilight Zone episode, "Eye of the Beholder." Max Baer (Jethro) remembers.
NIGERIA: Boko Haram fighters took over a Nigerian military base in the Borno state town of Baga, killing a number of people and sending others fleeing into neighboring Chad.
SYRIA: Representatives of a Syrian rebel group claim the US ignored a an early plan to stop the Islamic State.
KIBO is excited about dinner.
A CHINESE real estate developer who bought and ate three endangered tigers to entertain friends has been sentenced to 13 years in jail and 1.55 million yuan ($329,500).
A BRAZILLIAN MAN puts three live tarantulas in his mouth.
A GOLDFISH underwent surgery for constipation.