THE NEW YEAR STARTS HERE (see y'all Friday. Or Monday. Not sure yet.):
...with THE BEAT FARMERS! Making a tradition of this more sober than usual, professionally-shot, early BF gig recorded at Universal Studios, including "There She Goes Again" (VU); "Road to Ruin," "Bigger Fool," "Reason to Believe" (Springsteen), "Powderfinger" (N. Young), "Happy Boy," "Big Ugly Wheels," "Bigger Stones," "Gun Sale at the Church," "Dallas Blues," "I Wanna Be Free," "Lakeside Trailer Park," "Death Train," and "Seven Year Itch." If you're new to the band, my picks would be "Bigger Stones," "Happy Boy" and the cover of your choice. BONUS: Now how much would you pay? But wait... there's more! If you really want to see someone put the "bar" in "bar band," watch these NSFW clips from Houston, TX of the late Country Dick Montana leading the band through "Lucille" (K. Rogers) -- complete with his favorite beer bottle stunts -- followed by "Rudolph the Red-Nosed Wino," "Are You Drinkin' With Me, Jesus?" and "Mondo." SUPER-SPECIAL BONUS: Country Dick rolls out "California Kid" and "Anarchy in the UK" (Language warning).
LAZYEYES streams their New Year EP.
MICHAEL STIPE performed a surprise mini-set, opening for Patti Smith in NYC.
THE BEST of 2014, as picked by David Dye, Bob Boilen, Ann Powers, Robin Hilton, and Stephen Thompson.
LOU REED Hears The Ramones For The First Time.
TINY DESK CONCERTS: NPR rounds up 2014.
U2: Crushingly obvious, I know. But this version of the video is not on the Tube, for some reason.
NICK CAVE & SHANE MacGOWAN: "What a Wonderful World."
ABBA wishes you a "Happy New Year," but it doesn't sound anywhere as celebratory as "Take A Chance On Me."
THE MOUNTAIN GOATS perform "This Year" at the M-Shop in Ames, IA.
OTIS & CARLA have a "New Year's Resolution."
CLAUDE PATE: Don't forget you can stream a live version of "New Year" at PateSpace, or a fan-made video on the Tube, which has comments from a member of The Eclectics and Friend of Pate Ken King.
JOE JACKSON: Pate frequently attempted "One More Time" to hilarious effect, so today I stick with Joe's early material, including "Sunday Papers" live on the OGWT, "Kinda Kute" on the Kenny Everett Video Show, a Beat Crazy-era run of "On Your Radio" the official clip for "It's Different For Girls" and a bracing live take on "I'm The Man." That last one is taken from the Rock Goes To College show, which also boasts this pulsing version of his signature "Is She Really Going Out With Him?" BONUS: The appropos finale, "Got The Time?"
THE 101 MOST ANTICIPATED LPs of 2015.
THE GUMMY AWARDS: Stereogum's Best Of 2014 readers' poll.
THE BEST LPs of 2014, according to The Guardian staff.
IN MEMORIAM 1: Musicians and entertainers remembered by NPR Music.
IN MEMORIAM 2: Stereogum's Bands We Lost in 2014.
THE ZOMBIES: "This Will Be Our Year."
JEREMY RENNER's wife wants out of their marriage after just 10 months.
GIADA DE LAURENTIS and her husband of 11 years, Todd Thompson, have called it quits. She hit the bar first.
CHRIS ROCK was just tired of being married.
KALEY CUOCO-SWEETING does not consider herself a feminist and likes cooking for her husband.
CHARLIZE THERON & SEAN PENN are discussing when and where they will have a wedding.
ANGELINA JOLIE credits the late Louis Zamperini with teaching her to embrace spirituality.
THE WORST FILMS of 2014, according to The A.V. Club and the Daily Beast.
UKRAINE's President said on Monday he would meet the leaders of Russia, France and Germany on Jan. 15 in an attempt to restore peace to Kiev's eastern territories and acknowledged Kiev lacked the resources to regain control by military means.
RUSSIA's Supreme Court decided in closed session Monday to designate the Islamic State and the Al Nusrah Front as terrorist groups and ban them from the country.
AFGHANISTAN: Women fear oppression as the US withdraws.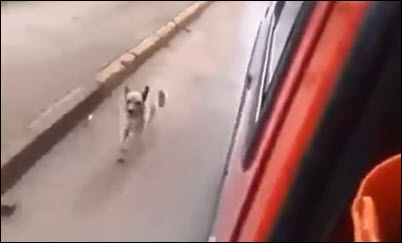 A DEDICATED DOG as filmed chasing an ambulance carrying its homeless owner after the man suffered an epileptic fit in the streets of Brazil.
A CAT accidentally sold with a mattress is found via social media.
DOGS masqueraded as pandas in an Italian circus.
THE NYE POSSUM DROP won't feature a possum, after agitation from PETA.