KING TUFF drops a video for "Madness."
BEST COAST perform on the Public Radio Day Stage at SXSW.
GANG OF FOUR perform on the Public Radio Day Stage at SXSW.
TWIN SHADOW performs on the Public Radio Day Stage at SXSW.
RYAN BINGHAM performs on the Public Radio Day Stage at SXSW.
THE DAVID BYRNE/T-HEADS TRIBUTE CONCERT produced Byrne dancing to "Uptown Funk," Sharon Jones killing "Psycho Killer," and Santigoldcovering "Burning Down the House," among others.
MINISTRY drops a demo for the unreleased "The Game Is Over" ahead of a Record Store Day box.
LONG KNIVES drop the inaptly-named "Unwelcome Guest" ahead of their debut EP.
DUSTY SPRINGFIELD: "The Look of Love."

COURTNEY BARNETT talks to NME about happiness, gentrification, her new LP, and more.

CHAKA KHAN is bored with "I Feel For You," but has thoughts on the current scene at The Guardian.

LIVE SONGS Better Than The Studio Versions. I largely concur.

THE JIMMY SAVILLE SCANDAL continues as the BBC goes after whistleblowers.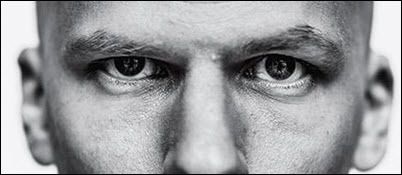 JESSE EISENBERG shows his pate as Lex Luthor in Batman v Superman: Dawn of Justice.
IDRIS ELBA is in early talks to play the villain in Star Trek 3.
ONE DIRECTION loses Zayn Malik.
BRADLEY COOPER may make his feature directorial debut on the remake of A Star Is Born. The hope is for Cooper also to star in the film.
EMILIA CLARKE talks to THR about Game of Thrones, Terminator: Genisys, and turning down Fifty Shades of Grey.
JEREMY RENNER's estranged wife threatened to release intimate videos of him if he ever went back on his promise to help her get a green card.
MARIEL HEMINGWAY had to put off Woody Allen? This is my shocked face.
ARNOLD SCHWARZENEGGER has a trailer for Maggie, which seems like Taken meets The Walking Dead.
TURKEY: Two cartoonists for the popular satirical weekly Penguen have been jailed to 11 months in prison, over a satirical piece on free speech in which they were convicted of including a hidden gesture "insulting" Turkish President Recep Tayyip Erdoğan.
TUNISIA: The Islamic State has seized the city that gave its name to Luke Skywalker's home planet in the Star Wars films.
YEMEN sank deeper into chaos on Tuesday as Houthi fighters inched toward the city of Aden, where deposed President Abd-Rabbu Mansour Hadi has sought refuge, raising concerns of a full-blown war for control of a globally strategic oil transit point. In fac, Washington Post Beirut bureau chief Liz Sly hears reports that Saudi Arabia is bombing Iran-allied militias in Yemen. And now there's more. Meanwhile, secret intelligence files held by Yemeni security forces and containing details of American intelligence operations in the country have been looted by Iran-backed militia leaders, exposing names of informants and plans for U.S.-backed counter-terrorism operations, U.S. officials say.
IRAQ: The American-led coalition is now launching air strikes to back up Iranian and Iraqi troops in the key city of Tikrit, a U.S. official tells The Daily Beast.
IRAN has increasingly resisted any kind of formal "framework" agreement at this stage in the nuclear negotiations, preferring a more general statement of "understanding" followed by a final accord in June. Shocka.
A STRAY PITBULL adopts an ORPHANED KITTEN... mass hysteria!
A MINESWEEPING PIG was banned from a pub after head-butting other customers.
A KANGAROO with a watering can stuck on its head.
DON'T LEASH YOUR CAT to the hood of your car. The More You Know.