THE WEEKEND STARTS HERE:
...with A BIG STAR TRIBUTE! Also, a benefit for the Autism Think Tank. Jody Stephens, the only surviving original member of the influential 70's power pop band,was joined by Big Star alums Ken Stringfellow and Jon Auer (The Posies), Mike Mills (R.E.M.), Susanna Hoffs, Vicki & Debbi Petersen (The Bangles), Chris Stamey (The dB's), Dean Wareham (Galaxie 500), Mitch Easter (Let's Active), Ira Kaplan (Yo La Tengo), Aimee Mann, Pat Sansone (Wilco), Dan Wilson (Trip Shakespeare, Semisonic),Van Dyke Parks, Pete Yorn, Grouplove, and more. Highlights on the Tube include: "In The Street," "Don't Lie To Me," "The Ballad of El Goodo," "When My Baby's Beside Me," "The India Song," "Watch The Sunrise," "Give Me Another Chance," "Blue Moon," "Jesus Christ," "Femme Fatale," "Downs," "Dream Lover," "Thank You Friends," "I Am The Cosmos," "September Gurls," and "I'm In Love With A Girl."
THE HOLD STEADY stops by World Cafe for a chat and mini-set, including a selection Craig Finn describes as his favorite Hold Steady song.
DELTA SPIRIT plays a mini-set at KUTX.
THOSE DARLINS perform in the WNYC Soundcheck studio.
WHITE LACES is advance streaming Trance.
THE KINKS released their first LP in the UK 50 years ago yesterday, on the strength of the truly classic "You Really Got Me."
THE REPLACEMENTS and the Legacy of Let It Be.
U2's The Unforgettable Fire, turns 30 (get Off My Lawn); The Quietus reconsiders.
VASTI BUNYAN takes Drowned In Sound on a track-by-track tour of Heartleap.
THE WALKMEN's Walter Martin talks to SPIN about solo work and family life.
THE CUTOUT BIN: By popular demand, Rocktober kicks off with another special back-to-school special streaming from the Pate page at the ol' HM.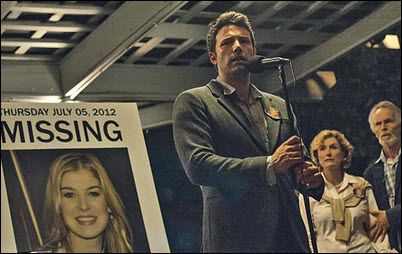 NOW SHOWING:This weekend's wide releases are Annabelle, which is currently scoring 28 percent on the ol' Tomatometer; Gone Girl, currently scoring 86 percent; and Left Behind, the faith-based Nicolas Cage flick that somehow is scoring 4 percent.
CHARLIE SHEEN is under investigation for assault with a deadly weapon for allegedly going nuts in a dental chair in a rock cocaine-fueled rage. Charlie's lawyer Marty Singer calls the allegations "completely fabricated."
MILA KUNIS & ASHTON KUTCHER named their daughter Wyatt.
ZOE SALDANA is pregnant with twins.
HACKED CELEBS threaten to sue Google.
REAL FRAUDSTERS OF NEW JERSEY: Hours after her husband learned he would spend more than three years in prison, "Real Housewives of New Jersey" star Teresa Giudice was sentenced to 15 months behind bars for her part in a bankruptcy and mortgage fraud scheme.
NICHOLAS SPARKS is accused of being homophobic, anti-Semitic, and racist in a lawsuit filed by the former headmaster of a school Sparks founded.
TURKEY: The Parliament authorized the deployment of Turkish troops in Syria and Iraq and the temporary basing of foreign troops in Turkey; the opposition called the vote an attempt to curry favor with the West and topple the Assad regime, not a serious move against the Islamic State.
LIBYA: A double suicide car bombing attack on Saiqa special forces and Operation Dignity troops at Benghazi's Benina airbase has killed at least 12 people and wounded 60.
ISLAMIC STATE terrorists carried out mass executions, sold women into sex slavery and recruited child fighters, according to a United Nations report that paints a grim picture of the extremist group.
PAKISTAN: A mass of bombing attempts pointed to a concerted effort by militants to intensify their attacks on government targets.
BABY CHEETAHS: Let's go to the video.
TWO HYENAS encouraged to mate by the Maruyama Zoo in Japan, are both male. NTTAWWT.
THE PET ROOSTER hitched 112 miles.
A PERSISTENT BEAVER battles road crews in Kitsap County, Washington. Hey, nice beaver!