METALLICA busts out "Enter Sandman" for Craig Ferguson.
SHE & HIM are advance streaming Classics.
DELTA SPIRIT stopped by Morning Becomes Eclectic for a session.
SAINTSENECA plays live in the KEXP Studio.
THE BARR BROTHERS stopped by World Cafe for a chat and mini-set.
SMASHING PUMPKINS drop "Drum + Fife" ahead of Monuments To An Elegy.
THE VELVET UNDERGROUND releases a live "Sweet Jane" and an all-new mix of "One of These Days" ahead of the deluxe reissue of their third LP.
U2: "Sunday, Bloody Sunday." Yesterday was the 94th anniversary of one such Sunday.
ROBYN HITCHCOCK talks to The Current about the backstory behind his new song, "San Francisco Patrol," as well as how he chose the cover tunes to put on his new record, The Man Upstairs.
JARVIS COCKER talsk to Pitchfork about the new Pulp documentary Life, Death and Supermarkets, why nobody wants to be a common person anymore, and the importance of creation in a culture obsessed with consuming everything.
SKY FERREIRA talks to Billboard about working with Primal Scream and taking control of her career.
INTERPOL talks about being trapped in their tour bus during the Buffalo blizzard.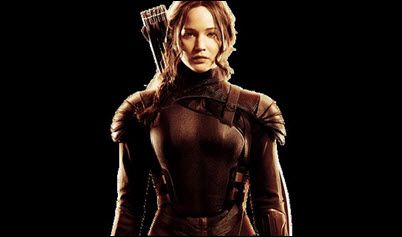 WEEKEND BOX OFFICE: The Hunger Games: Mockingjay - Part 1 dominated the chart, as expected, with 123 million dollars. It also made 152 million overseas, from which it is likely that the third installment of the series will profit nicely while in theaters. That said, this film opened smaller than Catching Fire, which made 158 million on release the weekend before Thanksgiving last year. Perhaps worse reviews kept people away? Or the fact that this is s "Part 1" people think they will be able to see on video before "Part 2" opens? Is this similar to the vaguely lackluster performace of the overly spread-out Hobbit films? The overall Mockingjay budget was 250 million for both parts, which means each part cost about what Catching Fire did, meaning there was no economy of scale to make the studio care less about a smaller opening. Nevertheless, a very solid opening. Big Hero 6 is a distant second with 20 million on a 42 percent drop suggesting it was already hurt by Mockingjay ahead of the Penguins of Madagascar this week. However, Big Hero 6 doesn't open in many foreign markets until December and January. Interstellar got off to a rocky start on Friday, but managed to show with 15.1 million on a 46 percent drop, again suggesting pressure from Mockingjay. Even so, the studio is probably hoping for 500 million and already has about 450 million in worldwider receipts. Dumb and Dumber To tumbles 62 percent to the fourth slotwith 13.8 million, but its totalis alright against a 35 million production budget. Gone Girl's leggy run keeps it in the Top 5 with another 2.8 million.
THE HUNGER GAMES: MOCKINGJAY, PART 1 is a solid, if particularly grim, entry in the franchise, and suffers from being an obvious "Part 1", with the finale being set up in a bit of a hurry near the end. The action here takes a bit of a back seat to the political story (and to some degree the personal being the political for heroine Katniss). I preferred Catching Fire to the original for moving from the sociial satire to political intrigue, but I may have to eat that idea after the final installment. Mockingjay Part 1 seems to be setting up a cautionary tale in the mode of Pete Townshend or Aleksandr Solzhenitsyn, but I suspect the moral will be weakened by the sheer brutality of the The Capitol depicted in this film. Nevertheless, it's good to see some of the last of Philip Seymour Hoffman (to whom the film is dedicates), who maximizes his time onscreen, even moreso than Elizabeth banks, (who gets at least one choice scene to chew on) and Julianne Moore, who joins the saga as the President of the rebellion. The film is so Katniss-centric, however, that there is little room for any other serious character development. Of course, if you have Jennifer Lawrence to carry your film, you can get away with that.
BILL COSBY: The allegations from various women keep piling up and up and up and up. Add allegations from a male former NBC staffer.
LINDSAY LOHAN is reportedly sober and planning a comeback.
ANGELINA JOLIE confirmed she is retiring from acting to concentrate on writing and directing.
GWYNETH PALTROW may have taken a return shot at Martha Stewart.
COURTENEY COX is hosting Thanksgiving dinner for 30.
THE AMERICAN MUSIC AWARDS went to these folks.The, um, performances are collected at Stereogum.
THE UNITED KINGDOM: Metropolitan police commissioner Hogan-Howe said the police have stopped "four or five" terror attacks already this year, in comparison to one per year in recent years. He estimated that 500 people have left the UK to fight for extremist groups in Iraq and Syria. Khalid Mahmood, a Muslim MP from Birmingham, said 2,000 is a better estimate, and that the growing number of British jihadists is "a huge, huge problem."
EGYPT: Three unexploded bombs were discovered on railway tracks from Cairo to Aswan after a fourth bomb exploded near a southern train station, leaving behind a charred body presumed to be the bomber.
SAUDI ARABIA'S Minister of National Guard told reporters that fighting the Islamic State requires the deployment of ground forces.
TURKISH soldiers are training Kurdish peshmerga fighters in northern Iraq and will give similar assistance to a new national army unit in Baghdad as part of the struggle against ISIS, a senior Turkish official said Saturday.
AFGHANISTAN: In recent weeks, President Obama quietly broadened the US mission in Afghanistan in 2015, authorizing US forces to conduct missions against the Taliban and other groups that threaten Afghanistan, the US, or Coalition forces and to support Afghan troops in combat missions. US troop levels in Afghanistan, to be reduced to about 4,900 by the end of 2015, reportedly will not be affected by the new guidelines. The US has already committed roughly 10,000 troops to the Coalition's 2015 "Resolute Support" training mission in Afghanistan.
A MARMOSET gets a massage from a toothbrush.
WHALE CARCASS REMOVAL is expensive.
A TAPEWORM lived in a man's brain for four years.
THOUSANDS OF COYOTES live in Chicago. Though the article reports they are strictly nocturnal, some have been seen observing traffic signals.