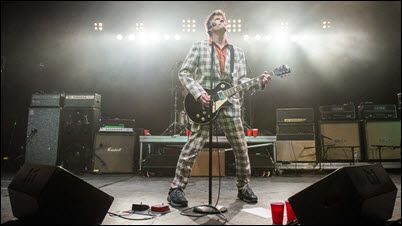 THE REPLACEMENTS dusted off "Unsatisfied" and "Skyway" for their first hometown gig in 23 years. ISU Daily alumni, including Pat Beach, Mark Flora, and Finn Bullers represented. The Current has some pics.
TWEEDY is advance streaming Sukierae.
PERFUME GENIUS is advance streaming Too Bright.
SONDRE LERCHE is advance streaming Please.
KING TUFF is advance streaming Black Moon Spell.
MILEY CYRUS covers Led Zeppelin's "Babe, I'm Gonna Leave You." Really.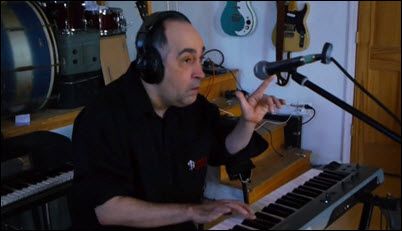 THE DEAD MILKMEN return with the title track of Pretty Music For Pretty People.
CHRISSIE HYNDE talks to The Guardian about playing a horse, being a single mother and why she loves Jeremy Paxman.
OWEN PALLETT talks about his latest LP and songwriting with The Rumpus.
DO YOU EVER Just Get Sick Of Music?
THE iPOD CLASSIC, R.I.P..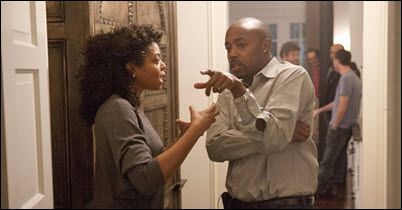 WEEKEND BOX OFFICE: No Good Deed tops the chart with 24.5 million, another Screen gems mid-September special, boosted by the presence of Idris Elba. Director Will Packer has made 10 films for Screen Gems; only one has lost money, and this one doesn't look like the second. Dolphin Tale 2 places with 16.6 million, as it's the first new family pic to open since early August. That's a bit worse than the original, butmay still make a profit if it's near as leggy as the original. Guardians of the Galaxy drops back out of the top slt to show with 8 million, which is still above the consensus projection for this weekend. GotG also broke the 300 million mark (600+ million in total) and stands an excellent chance of becoming marve's 3rd biggest, behind The Avengers and Iron Man 3. Teenage Mutant Ninja Turtles is also leggy with another 4.8 million in the fourth slot. Let's Be Cops also clings to the bottom of the Top 5 with another 4.3 million. The Drop's near-wide debut was enough to land in sixth place, which is alright for a more serious movie. All in all, pretty typical mid-September behavior at the box office.
KANYE WEST demanded fans at his Melbourne show on Wednesday stand up, then realized at least one was in a wheelchair and another was wavbing a prosthetic limb. He's the Joe Biden of rap.
JAY Z & BEYONCE: Pregnant again?
LAUREN CONRAD and William Tell have officially tied the knot.
MARTHA STEWART thinks GQYNETH PALTROW should shut up and stick to acting.
DJANGO UNCHAINED actress Danièle Watts says she was accosted by police and handcuffed on Thursday in Los Angeles after being mistaken for a prostitute.
LINDSAY LOHAN claims her reality show forced her overseas?
ADRIAN PETERSEN was indicted for child abuse and deactivated for Sunday's game against the Patriots.
UKRAINE: NATO ountries have started delivering arms to Ukraine to help its soldiers fight pro-Russian separatists in the east.
NORTH KOREA sentenced one of the three Americans known to be held in the country to six years of hard labor for committing "hostile acts" against the North.
THE ISLAMIC STATE executed British aid worker David Haines. Prime Minister Cameron vowed that Britain will hunt down the Islamic State killers. Meanwhile, ISIS and "moderate" Syrian rebels reportedly struck a cease-fire deal on Friday. Also, Islamic State militants, who once relied on wealthy Persian Gulf donors for money, have become a self-sustaining financial juggernaut.
THE MUSLIM BROTHERHOOD: Leaders of Egypt's Muslim Brotherhood exiled in Qatar will leave the Gulf country after it came under enormous pressure to cut support for the Islamist group, a Brotherhood official said.
SYRIA: While the Islamic State group is getting the most attention now, another band of extremists in Syria - a mix of hardened jihadis from Afghanistan, Yemen, Syria and Europe - poses a more direct and imminent threat to the United States, working with Yemeni bomb-makers to target U.S. aviation, American officials say.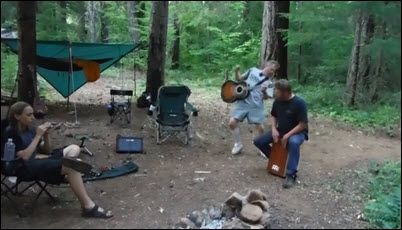 A RABIT BAT attacks a folkie.
A MAN-EATING LEOPARD in India is targeting drunks as they stumble home in the dark.
DANGEROUS GIANT SNAILS are targeted by the Florida Department of Agriculture.
A COW gives a cat a tongue bath... mass hysteria!