THE WEEKEND STARTS HERE:
...with THE TURTLES! First cracking the Top Ten in 1965 with their cover of Bob Dylan's "It Ain't Me, Babe." they made the Top 30 later that year with the similar-sounding "Let Me Be," written by P.F. Sloan. Their early 1966 hit, "You Baby," was written by P.F. Sloan and Steve Barri; you may recognize the voice introducing the sync of the band performing on the streets of L.A. An album cut from the You Baby album, "Outside Chance," was co--written by Warren Zevon. "Happy Together," rejected by countless performers, became both their biggest hit and their signature song, knocking the Beatles' "Penny Lane" from the No. 1 slot in the Spring of 1967. "She'd Rather Be With Me" was of the same vintage. "Elenore," with its unique use of the term et cetera, was a jab at their label for demanding more hits like "Happy Together," but went on to hit the Top Ten anyway. Near the end, the band appeared on the Mike Douglas show to play "House on the Hill." For many years after the band dissolved, Howard Kaylan and Mark Volman went by the name Flo & Edde, because their contract barred from using the Turtles name or their own names. The duo continued to record their own material, but were heard by most adding their trademark harmonies to hits like T. Rex's "Bang A Gong" and Bruce Springsteen's "Hungry Heart."
TEGAN & SARA stopped by WNYC Soundcheck for a mini-set.
GARY LOURIS (Jayhawks) stopped by KUTX for a mini-set.
SMITH WESTERNS played a mini-set at WFUV.
ISOLATED VOCALS are compiled at Reddit.
EDDIE COCHRAN: "Summertime Blues." Ain't no cure for 'em.
MAXWELL'S: The New Yorker has a video-laden history of the historic club; Vulture has an oral history. (Thx, LHB.)
SAM PHILLIPS & THE SUN RECORDS LEGACY, essayed by the Oxford American. (Thx, LHB.)
THE BEST ARCADE FIRE SONGS, according to Paste.
SPOTIFY: The cultural equivalent of a McDonald's burger?
CUTOUT BIN: From Marvin Gaye to Wang Chung, from The Beatles to Harold Faltermeyer, from the Three O' Clock to Outkast, plus Lloyd Price, Queen and David Bowie, the Go-Gos, Roxy Music and more -- this Friday's fortuitous finds are streaming from the Pate page at the ol' HM.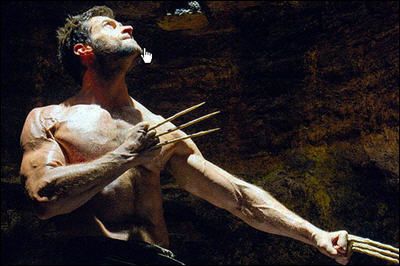 NOW SHOWING: The Wolverine is the weekend's sole wide debut,which is scoring 66 percent on the ol' Tomatometer. However, Fruitvale Station expands wide at 92 percent; and The Way Way Back goes near-wide at 83 percent.
AMANDA BYNES' parents have just filed court documents asking a California judge to impose a conservatorship on their daughter due to her apparent mental illness. She's completely lucid for long stretches, and then goes off the handle crazy.
KANYE WEST is unlikely to be charged in last week's attack on a photog.
MICHAEL JACKSON's surrogate Debbie Rowe will reportedly testify in the Michael Jackson wrongful death case that MJ was a secret, hardcore drug addict for decades.
JENNIFER ANISTON & JUSTIN THEROUX are still getting married.
MELISSA McCARTHY may play a secret agent, and not in a spoof.
STAR WARS VII: Ryan Gosling's rep denies a part in the Disney resumption.
LEBANON: Hezbollah's official in charge of international relations warned that the EU's decision to blacklist the group's military wing "will have repercussions."
SYRIA: The UN said the Syrian conflict has now claimed over 100K lives, and US Secretary of State Kerry said there is no military solution to the conflict. Rebels disillusioned by infighting with Islamist fighters are said to have begun accepting reconciliation offers from the Assad regime.
IRAQ: Al Qaeda fighters executed 14 Shia truck drivers at a fake checkpoint near Sulaiman Pak.
A BUNNY attacks a cat.
IS THAT A BABY GATOR IN YOUR SHIRT, or are you ... oh.
A BABY CROCODILE is a baby gift to Prince George from Australia's tropical Northern Territory.
A BABY ZONKEY was born at an animal reserve in Florence, Italy.