THE HOLIDAY WEEKEND STARTS HERE... with FAVES 2014! I occasionally hear from folks who want to know what music -- from among all of the posts I do here -- I recommend. To some degree, I recommend all of it, unless I expressly write otherwise (e.g., it's not my thing, but it might be yours). With the holiday shopping season upon us, I have tried to make a list of reasonable size. It's an unordered list. I likely will have overlooked something that I really dig. Some of these are grouped together, because that's the way they occurred to me at the moment. And note these are my faves; I'm not purporting to list the "Best" albums of the year.
EX HEX: Wild Flag breaks up; Sleater-Kinney reforms; Mary Timony moves on to Ex Hex and Rips out an aptly-named, snarly album of garage-punk power-trio goodness, recalling The Runaways and The Pretenders run through some some vintage reverb unit.
TWIN PEAKS: Nothing like the TV show, which I also loved at the outset. Pate frontman was fond of saying (likely chanelling Luke) that it's hard to be a prophet in your hometown, so I've got this Chicago-based quartet near the top of the list. Wild Onion avoids the sophomore slump, assimilating classic rock and proto-punk influences with a seemingly unusual depth of knowledge and chops to boot (plus just an occasional whiff of prime Mark Knopfler).
KING TUFF's fifth album, Black Moon Spell,got a boost from a cameo from Ty Segall on the throne for the title track, but the whole thing mines glammy, early-70s hard rock vibe quite nicely.The title track and (especially) "Eyes of the Muse" are picks to click.
NUDE BEACH doesn't break much stylistic ground within lo-fi garage punk on the double-length 77, but I like the poppy tunes, which goes a long way.
DUM DUM GIRLS: Working with Richard Gottehrer and Sune Rose Wagner (The Raveonettes) accounts for the clean production, but it's the solidly vintage songwriting that attracts me most. I think this one will tend to be overlooked by the usual critical suspects who prefer He Gets Me High.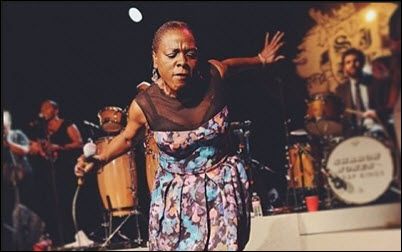 SHARON JONES & THE DAP-KINGS returned with Give the People What They Want, which is a somewhat ironic title, given that a number of critics found this to be a "more of the same" release. But if you like a fresh take on the classsic R&B one used to get from Stax (and blasts of Motown this time, as on "Retreat"), you'll be hard-pressed to beat this LP this year, delayed from last summer so that Jones could complete chemotherapy.
LEE FIELDS: Of course, if you press hard enough, Emma Jean might be the retro-soul LP that beats the Dap-Kings this year. Here, Fields draws more from early 70s Motown, Philly, and even a dash of JB as influences, and it's solid.
ST PAUL & THE BROKEN BONES released a creditable debut LP, Half The City, in this retro soul groove. Some may think it tries a bit too hard, but I'm okay with it until they learn to simmer down on occasion.
LUCINDA WILLIAMS: Down Where The Spirit Meets The Bone seems like another aptly titled LP, although I could argue she's really fleashing her songs out here, adding more soul and even jazz touches to her Americana (a genre she helped put on the map) on this double-length album. If you already have the Williams LP, you might also like Jolie Holland, who got back to her roots on Wine Dark Sea.
OLD 97's : Most Messed Up mostly is, in a good way, recorded mostly live in-studio to produce a friendly, shambling, yet energetic collection of Americana. "Longer Than You've Been Alive" isn't strictly true in my case, but no less fun. Ryan Adams also had a very good year leading up to a self-titled LP.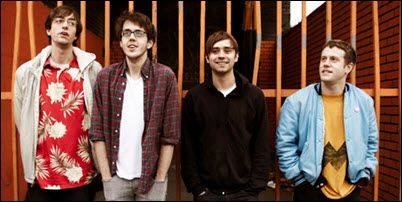 CLOUD NOTHINGS: I want to call Here and Nowhere Else nosiy and tuneful, but it's mostly the latter, with hooks-a-plenty. Likely Dylan Baldi's best to date.
PARQUET COURTS: Sunbathing Animal turned out to be an intriguing blend of art-punk like Television and early Wire, filtered through a 90s Pavement-esque slacker filter.
GUIDED BY VOICES and STEPHEN MALKMUS & THE JICKS: GbV's Motivational Jumpsuit (the last from the reunited 90s libneup, iirc) and the Malkmus-led Wig Out at Jagbags were both fine entries in the respective catalogs of these 90s stalwarts. Niether made the sort of critical or commercial impression to vault them onto many "Best Of" lists, I suspect, but tehy make my Faves List.
THE BOTH: Aimee Mann and Ted Leo have also been around for decades, but The Both really does sound like both of them without particularly sounding like either of them.
NEW PR0NOGRAPHERS: I like Brill Bruisers more than I liked Together, as this time the indie supergroup manages to embiggen their power pop without veering too much into hard rock.
SPOON: Similarly, I prefer They Want My Soul to 2010's Transference, which found Britt Daniel & Co. veering away from their core strengths. It may be shallow, but really, only Spoon can make a Spoon album and thus I like one that sounds pretty much like them.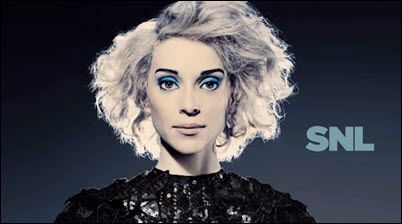 ST VINCENT: Annie Clark has largely shed the Disney-esque touches of yore, but the sheer weirdness and her shredding guitar remain. The electro backdrop on St Vincent may seem like a nod to the commercial, but she still freaked out a lot of people on SNL, didn't she?
TUnE-yArDs: Merrill Garbus alsosounds more commercial on the exuberant Nikki Nack, though here again this is a relative term. I for one find her nods to the more convential worldbeats don't diminish her quirkyappeal
ARIEL PINK's Pom Pom, the most recent entry on this list, continues to challenge musically as much as Pink trolls the media. A sort of Brian Wilson-esque sensibility executed as 80s synth rock, and he makes it work somehow.
PERFUME GENIUS also plays in roughly the same space as Ariel Pink, but perhaps with early Bowie tossed into the mix, making Too Bright a compelling listen.
LAKE STREET DIVE doesn't fit neatly into any genre. I know Jon Pratt's family likes them, which ought to be recommendation enough for Bad Self Portraits.
REAL ESTATE also doesn't really fit in with these groups, but Atlas is an album that can come into heavy rotation through sheer indie pleasantness.
HONORABLE MENTIONS: Sharon Van Etten, Leonard Cohen, Angel Olsen, Dave & Phil Alvin, and the The Basement Tapes Complete could all be on this list, if not for my laziness.
A CHARLIE BROWN THANKSGIVING: It's always somewhere on the net.
WKRP: "Turkeys Away," in its entirety. And here's the turkey giveaway by itself.
THANKSGIVING has a lot of myths, both traditional and the new "Pilgrims were evil" o­nes taught in some public schools. Not to mention the fights over kindergarteners dressing as Native Americans. However, if you read the journal of William Bradford -- who served some 35 years as governor of the Pilgims' colony -- you quickly discover that the Pilgrims' relationship with the natives was complex. Ultimately, Bradford quieted internal discontent by doing away with the collectivism of a company town and granting property rights.
NOW SHOWING? Did that yesterday; check it out.