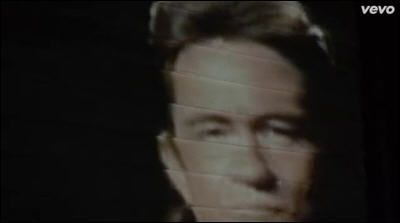 JOHNNY CASH now has a posthumous video for "She Used to Love Me a Lot."
LIARS are advance streaming Mess.
FUTURE ISLANDS are advance steaming Singles.
JEREMY MESSERSMITH plays a set for WFUV at SXSW 2014.
LUCIUS plays a set from the Public Radio Rocks stage for WFUV at SXSW 2014.
PRINCE & ZOOEY DESCHANEL drop "FALLINLOVE2NIGHT,"a portion of which played on The New Girl.
BLUE SWEDE: "Hooked on a Feeling," introduced by the late Don Kirshner. Ooga-Chucka.
SCOTT ASHETON, drummer and founding member of The Stooges, has died at the age of 64.
TYLER THE CREATOR was busted at SXSW on charges of inciting a riot.
NEIL YOUNG is writing a science fiction novel.
GARY BURGER, frontman of garage pioneers the Monks, has died from pancreatic cancer, Minnesota Public Radio reports. He was 72.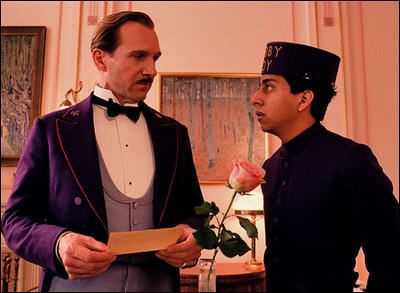 WEEKEND BOX OFFICE: Mr Peabody and Sherman climbs to the top of the chart with 21.2 million, but with a 145 million production budget, this one would need legs like The Croods to end up in the black before home video. 300: Rise of an Empire places with 19.1 million on a steep 58 percent drop; this one may make a little money if itslarger overseas grosses stay up. Need For Speed shows with a 17.8 million debut against a 66 million budget; that's far less than the projected 25 million, though one wonders why anyone still finances movies based on videogames, given their track record. Non-Stop slides to fourth with 10.6 million on a leggier 33 percent drop and is shaping up as Neeson's best outing without "Taken" in the title. Tyler Perry's The Single Moms Club rounds out the Top 5 with 8.3 million, the worst Perry debut evah. Below the fold, Wes Anderson's The Grand Budapest Hotel climbed into the eighth spot on a mere 66 screens; its 4.8 million total augurs well for a budget that has not been reported but likely was somewhere around 20 million before subsidies from the German government. Also, Veronica Mars rounded out the Top 10 with a 2 million debut against a 6 million budget, which might be enough to fuel the crowdfunding of feature films.
THE GRAND BUDAPEST HOTEL: It's a Wes Anderson film, so if you've seen Rushmore, The Royal Tenenbaums, Moonrise Kingdom, etc.,you should already know if this is your bag. This one is inspired by the writings of Stefan Zweig, if not informed by them, and remains unmistakably Wes in its fairytale tone, vintage camera work, and attention to twee detail, albeit of interwar Europe in this case. What's different? This is perhaps the most broadly comic, action-oriented, and bloody of Anderson's films, although this is relative to Anderson's canon, not Hollywood in general. The film boasts a large ensemble, heavy with cameos from Anderson vets like Bill Murray, Owen Wilson, Adrien Brody, Willem Dafoe, Jeff Goldblum, Jason Schwartzman, Ed Norton and Bob Balaban, with a spriking of newcomers, notably F. Murray Abraham, Harvey Keitel and Ralph Fiennes as the protagonist, concierge Gustave H. The downside of the large cast and action sequences is that Gustave and his lobby boy Zero get much in the way of character development. It's a confection as delicious as Mendl's chocolates, but before too long you'll be hungry for Rushmore.
CHRIS BROWN will probably spend the next month behind bars, and possibly a lot longer.
RHIANNA & DRAKE are an item.
CHRIS PINE pleaded guilty to DUI in New Zealand.
WAYNE KNIGHT, best known as Newman from Seinfeld, is very much alive, despite an internet hoax.
NIKKI SIXX finally tied the knot with model Courtney Bingham Saturday.
JAMIE LYNN SPEARS wed businessman Jamie Watson on Friday in New Orleans.
LAMAR ODOM officially quit the Spanish basketball team Baskonia.
LUPITA NYONG'O is meeting for the female lead in Star Wars: Episode VII.
DAVID BRENNER, considered the father of observational comedy, died at his home in New York City on Saturday. He is said to hold the record for appearances - 158 - on The Tonight Show Starring Johnny Carson. He was 78.
MALAYSIA: A signaling system was disabled on the missing Malaysia Airlines jet before a pilot spoke to Malaysian air traffic control without hinting at any trouble, a senior Malaysian official said Sunday.
UKRAINE: While the residents of Crimea were voting Sunday under the barrel of Russian guns to be absorbed into Putin's Russia, Ukrainians had plenty of anger left for the Western powers that he said had courted Ukraine only to dither and demure when the going got tough.
NORTH KOREA fired 25 short-range rockets into the sea off its east coast Sunday, South Korean officials said, in an apparent continuation of protests against ongoing U.S.-South Korean military drills.
VENEZUELA: President Nicolas Maduro warned protesters in Caracas on Saturday to clear a square they have made their stronghold, or face eviction by security forces.
SYRIA: The army seized full control of the rebel bastion of Yarbud.
EGYPT: Interior Minister Mohammed Ibrahim said the government is pursuing a comprehensive plan to deal with terrorists in the country.
IRAQ: The US has delivered 100 Hellfire missiles, as well as assault rifles and ammunition, to Iraq this month to support its fight against the al Qaeda-linked Islamic State of Iraq and the Sham; the US is promising to send more weapons in the coming weeks.
WHEN THE OWNER'S AWAY, the dog will play.
DOGS in a photo booth.
THE SQUIRREL THREAT: Squirrelmageddon in Oklahoma.
SWEATERS FOR OILY PENGUINS, debated.