THE WEEKEND STARTS HERE:
... with THE SOUND OF MOTOWN! This Ready Steady Go! special from 1965 kicks off with Dusty Springfield joined by Martha Reeves and The Vandellas on "Wishin And Hopin'" and "Can't Hear You No More" followed by The Supremes singing "Stop! In The Name Of Love," and The Temptations singing "My Girl," and Martha Reeves and The Vandellas return for "Dancing In The Street." The Supremes come back with with "Shake," followed by Martha Reeves and The Vandellas with "Nowhere To Run." Up next is the Supremes with "Baby Love," Smokey Robinson and The Miracles with "You Really Got A Hold On Me," The Temps with "The Way You Do The Thing You Do," Martha & the Vandellas with "Heatwave," Dusty with "The Sweetest Boy In The World," the Miracles with "Ooh Baby, Baby" and "Shop Around,"The Supremes ask "Where Did Our Love Go?", then a medley with Smokey Robinson and The Miracles, The Supremes, Stevie Wonder and all performers joining in on "Mickey's Monkey," all backed by the Earl Van Dyke Sextet. Keep listening and you'll get some duplicates, but also The Temps' "It's Growing," Stevie Wonder's "Kiss Me Baby" and Marvin Gaye's "How Sweet It Is" and "Can I Get A Witness?"
THE ORWELLS leave their Chicagoland garage to play KEXP.
ALEC OUNSWORTH of Clap Your Hands Say Yeah performs solo on KEXP.
ANGEL OLSEN stopped by World Cafe for a chat and mini-set.
LOS LONELY BOYS turn up at WNYC Soundcheck, behind a new LP playing with Santana-esque Latin blues jams, traditional conjunto, '70s soul and even, yes, soft 80's-styled yacht rock.
T. REX: "20th Century Boy." For the weekend.
OFF!: The supunkgroup is profiled by Magnet.
COVER SONGS: How can music nerds avoid sounding like jerks when discussing them?
ROLLING STONE: The magazine that ripped every album Led Zeppelin ever made.
SMASHING PUMPKINS will reissue Adore with three, count 'em three, bonus discs.
CUTOUT BIN: From Arcade Fire to Frank Zappa, from the dB's toVan Halen, from Bruce Springsteen to Morrissey, plus the Hoodoo Gurus, Dusty Springfield, AC/DC, Midnight Oil and more -- this Friday's fortuitous finds are streaming from the Pate page at the ol' HM.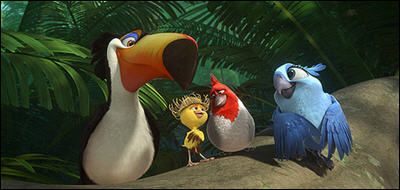 NOW SHOWING: This weekend's wide releases are: Rio 2, which is currently scoring 52 percent on the ol' Tomatometer; Draft Day, currently scoring 50 percent; and Oculus; scoring 74 percent. The Raid 2 expands wide at 79 percent.
STEPHEN COLBERT will succeed David Letterman as host of The Late Show.
SELENA GOMEZ fired her mother and stepfather — as her managers anyway.
AMANDA BYNES is off her meds. This should end well.
COLIN KAEPERNICK has come up in a sexual assault investigation; no charges as of yet.
HILARY DUFF is calling off her divorce from hubby Mike Comrie?
STAR WARS: EPISODE VII may feature a total unknown.
UKRAINE: The US has accused Russia of using its energy supplies "as a tool of coercion" to try to control Ukraine. Eastern Europe could be on the cusp of the largest military buildup in decades as NATO considers deploying troops to alliance member states bordering Russia, adding to the estimated 40,000 Russian troops gathered along Ukraine's eastern border.
VENEZUELAN President Nicolas Maduro hosted opposition leaders on Thursday at the start of mediated talks intended to stem two months of political unrest that has killed dozens in the OPEC nation.
IRAN: At a time when the West would like to think its negotiating partner is adopting a new, softer tone, Iran's executions have only increased over the past year, according to a report by the Human Rights and Democracy Report.
EGYPT: Officials said they were preparing a dossier to show Muslim Brotherhood involvement in major terror attacks in Egypt.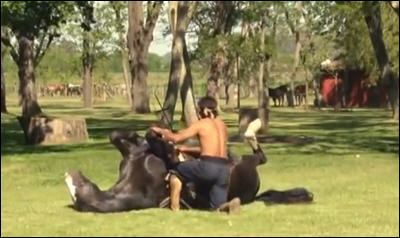 HORSE YOGA: Let's go to the video.
A CROCODILE was barred from shopping at a TJ Maxx store in Roseville, California.
SPERM WHALE POOP: A cure for global warming?
WHEN THE CATS REVOLT, you will know why. Oh yes, you will.