THE WEEKEND STARTS HERE:
First D.J.: "Rise and shine, campers and don't forget your booties 'cause it's cooooold out there today." Second D.J.: "It's cold out there every day. What is this, Miami Beach?" First D.J.: "Not hardly. So the big question o­n everybody's lips..." Second D.J.: "O­n their chapped lips..." First D.J.: "...their chapped lips is, 'Does Phil feel lucky?' Punxsatawney Phil! That's right, woodchuck chuckers it's...
(IN UNISON): GROUNDHOG DAY!!!"
Sunday, Punxsutawney Phil --- the Seer of Seers, Sage of Sages, Prognosticator of Prognosticators, and Weather Prophet Extraordinary will predict whether we will have six more weeks of winter. According to the Punxsutawney Groundhog Club, Phil has seen his shadow 97 times, and hasn't seen it (predicting an early spring) only 14 times. Phil's track record is hotly disputed, though he's has had a pretty good run recently. Nevertheless, thousands will await the sunrise and the groundhog at Gobbler's Knob in the tiny Pennsylvania hamlet that has become known as the "Weather Capital of the World," due in no small part to the movie that makes every day Groundhog Day.
This is o­ne time where the Internet really fails to capture the true excitement of a movie about a large squirrel predicting the weather. However, you can see the trailer as a refresher (while BuzzFeed compiles trivia).
In 2005, Roger Ebert revisited Groundhog Day, declaring that the film "finds its note and purpose so precisely that its genius may not be immediately noticeable. It unfolds so inevitably, is so entertaining, so apparently effortless, that you have to stand back and slap yourself before you see how good it really is."
At the other end of the political spectrum, Jonah Goldberg's equally effusive movie meditation grabbed the cover of National Review: "When I set out to write this article, I thought it'd be fun to do a quirky homage to an offbeat flick, o­ne I think is brilliant as both comedy and moral philosophy. But while doing what I intended to be cursory research -- how much reporting do you need for a review of a twelve-year-old movie that plays constantly o­n cable? -- I discovered that I wasn't alone in my interest. In the years since its release the film has been taken up by Jews, Catholics, Evangelicals, Hindus, Buddhists, Wiccans, and followers of the oppressed Chinese Falun Gong movement."
Indeed, a 2004 article mentioned by Ebert (but not linked) from London's Independent observes that the Harold Ramis comedy has been hailed by some religious leaders as the most spiritual film of all time. More examples can be found at the NYT and the Christian Science Monitor.
As Phil Connors ultimately observed: "When Chekhov saw the long winter, he saw a winter bleak and dark and bereft of hope. Yet we know that winter is just another step in the cycle of life. But standing here among the people of Punxsutawney and basking in the warmth of their hearths and hearts, I couldn't imagine a better fate than a long and lustrous winter."
ACCORDINGLY, we start off the weekend:
...with Sonny & Cher o­n Hullabaloo and famously o­n Letterman years later, plus UB40 with Chrissie Hynde, not to mention The Cynics (from the Bonograph tribute CD), and David Bowie & Marianne Faithfull. A bit more for Fivefer Friday.
BLITZEN TRAPPER stopped by World Cafe for a chat and mini-set.
WARPAINT plays a mini-set for KEXP from the Cutting Room Studio in NYC.
RICHARD BUCKNER plays unplugged at the KEXP studio.
ANGEL OLSEN played a Tiny Desk Concert at the offices of NPR.
YUCK drops "Athena" ahead of the Southern Skies EP. (No, it's not The Who tune.)
THE BIRD & THE BEE, with an assist from The National's Matt Berringer, drop "All Our Endless Love," from the Endless Love soundtrack.
NENA: "99 Luftbalons." Because I found myself watching Watchmen the other night.
LUCINDA WILLIAMS talks to the Village Voice about the 25th anniversary expanded edition of her self-titled LP.
FUTURE ISLANDS talk to Pitchfork about their ambitious new album Singles and why being a careerist in the world of music isn't such a terrible thing.
T-BONE BURNETT talks to Drowned in Sound about scoring the Coen Bros' Inside Llewyn Davis.
THE BUZZCOCKS' A Different Kind Of Tension -- essayed by The A.V. Club.
CUTOUT BIN: From Oscar Issac & Marcus Mumford to David Bowie & Joy Division, from Jeff Buckley to X-Ray Spex, from Al Green to Of Montreal, plus the Lovin' Spponful, Sharon Jones & the Dap-Kings, The Cure, Wrens and more -- this Friday's fortuitous finds are streaming from the Pate page at the ol' HM.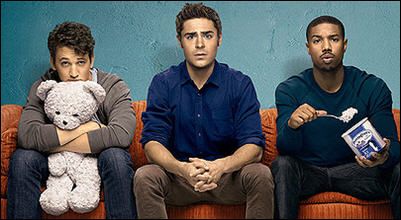 NOW SHOWING: This weekend's wide releases are That Awkward Moment, which is currently scoring 21 percent on the ol' Tomatometer; and Labor Day, which is scoring 35 percent.
JUSTIN BIEBER was "excited, talkative, insulting, cocky" and profane when he was arrested in Miami Beach last week. He was also on weed and pills, accoring to the toxicology report.
JERRY SEINFELD and George Costanza, together again.
SHARKNADO: Ian Ziering and Tara Reid return for the New York-set sequel.
MILEY CYRUS & MADONNA grind on a MTV Unplugged medley. Shocka.
LINDSAY LOHAN claims half of her 75K coat went missing at a New York nightclub.
THE UNITED STATES: Federal prosecutors said they plan to seek the death penalty for suspected Boston Marathon bomber Dzhokhar Tsarnaev.
SYRIA: The US blamed Syria for delays in the removal of its chemical weapons arsenal.
LIBYA: The son of the Libyan army's special forces commander was kidnapped in Benghazi.
IRAQ: An Islamic State of Iraq and the Sham suicide assault team killed 17 Iraqis in an attack on the Transportation Ministry in Baghdad; the six suicide bombers were also killed.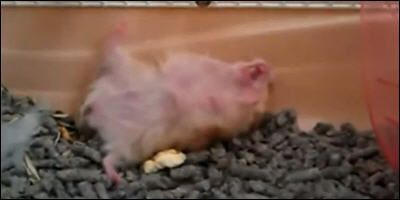 HAMSTERS Playing Dead.
A DOG was charged with biting a bank worker's penis in Lagos.
DOG-SLED TAXIS now available at Kirkenes Airport in Norway.
COLONEL MEOW, internet predecessor to Grumpy Cat, has passed away.