THE WEEKEND STARTS HERE:
...with ROY ORBISON! The man with the soaring bel canto left us 29 years ago yesterday. How legendary is he? For his 1987 "Black & White Night" at the since-demolished Coconut Grove in L.A., Orbison's stage band included Jackson Browne, T-Bone Burnett, Elvis Costello, k.d. lang, Bonnie Raitt, J.D. Souther, Bruce Springsteen, Tom Waits, and Jennifer Warnes, along with the rhythm section from Elvis Presley's fabled late '60s and early '70s touring band. The set list included "Only The Lonely," "Dream Baby," "Blue Bayou," "The Comedians" (written by Costello for Orbison), "Ooby Dooby" (quiet audio) "Leah," "Running Scared," "Uptown," "In Dreams," "Crying," "Candyman," "Go, Go, Go (Down the Line)," "(All I Can Do Is) Dream You," "Claudette," "It's Over" and -- of course -- "Pretty Woman."
THE SELECTER stopped by The Current for a chat and mini-set.
THE BAND: Live in DC, July 17, 1976. Just months before The Last Waltz.
UNCLE TUPELO: Live in St. Louis,August 15, 1990.
ALL SONGS CONSIDERED: New tracks from Beck, Best Coast, and Cate Le Bon highlight the latest edition.
MIDLAKE drops "Provider" ahead of Antiphon.
OF MONTREAL backed actor Paul Rudd and actor-director David Wain on Boston's classic "More Than A Feeling." A seasonal fave.


THE PIXIES talk to CNN about EP-1 and life after Kim Deal.

BILL CALLAHAN (Smog) is profiled by SPIN.

THE TOP 10 DECEMBERISTS SONGS, according to Stereogum. No "Infanta"? Really?

DONUTS named after bands. (Thx, LHB.)

CUTOUT BIN: and more -- this Friday's fortuitous finds are streaming from the Pate page at the ol' HM.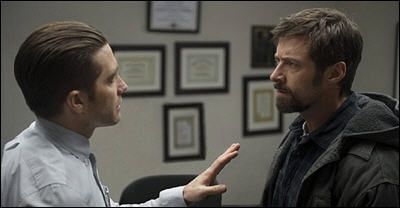 NOW SHOWING: This weekend's wide releases are: Prisoners, which is currently scoring 82 percent on the ol' Tomatometer; and Battle of the Year, currently scoring 10 percent.
ZAC EFRON did rehab for cocaine addiction not once this year, but twice, after a major relapse.
MILEY CYRUS & LAIM HEMSWORTH: He reportedly secretly moved out of their pad a while ago. Also, Cher has regrets.
ASTON KUTCHER & MILA KUNIS were two familiar faces among the throng of thousands who paid their respects at the funeral of Kabbalah Chief Rabbi Philip Berg.
JAY Z & BEYONCE top the latest Forbes list of the highest-earning celebrity couples.
JOHN GOSSELIN: The former reality star is now a waiter who lives in the woods.
SYRIA: Deputy Prime Minister Jamil said the conflict has reached a stalemate and the government will call for a ceasefire at the Geneva Two conference. US intelligence indicates the Assad regime has been moving chemical weapons since the US-Russian deal was reached for their surrender.
RUSSIA: Putin said he could not be "100 percent" sure the Assad regime would follow through on the deal to surrender its chemical arms but that recent moves by the regime "inspire confidence." Uh-huh.
IRAQ: US Ambassador to Iraq Lukman Faily said al Qaeda is pushing the country to civil war.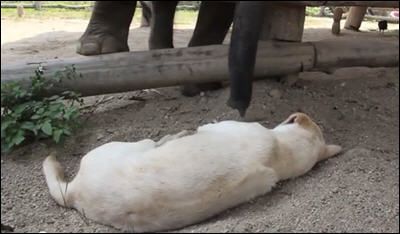 A BABY ELEPHANT, A ROOSTER, and a HUMAN try to awaken a sleepy dog.
...AND NOW FOR SOMETHING COMPLETELY DIFFERENT: A dog that looks like Vladmir Putin.
A POTBELLIED PIG on the lam was captured in Austin, TX.
A RUNAWAY COW delayed trains on the Bristol to Exeter line.