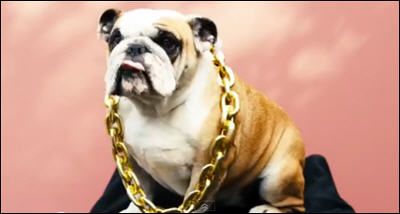 DALE EARNHARDT JR JR drops a video for "Run."
SNOWBIRD, featuring fmr Cocteau twin Simon Raymonde with cameos from members of Radiohead, is advance streaming Moon.
CONNECTIONS, Columbus lo-fi pop-rockers, are advance streaming Year One.
ELIZABETH & THE CATAPULT is advance streaming Like It Never Happened.
SHY BOY is advance streaming their self-titled debut.
SUSANNA HOFFS: "Feel Like Making Love" is back after a period of absence. You're welcome.
BRUCE SPRINGSTEEN talks about High Hopes and plugs a lot of other artistsin an interview for The Record.
PAVEMENT: An oral history of their fab LP, Crooked Rain, Crooked Rain.
GODSPEED YOU! BLACK EMPEROR talks about their controversial reaction to winning the Polaris Prize.
GOOGLE's MUSIC TIMELINE still needs a little work.
KATY PERRY talks to GQ about aliens, her body, going geisha and more...
JUSTIN BIEBER blows 75K in a Miami strip joint.
KANYE WEST's 18-year-old battery victim wants a cash settlement.
LINDSAY LOHAN held a last-minute press conference at the Sundance Film Festival to announce her next film.
BARBARELLA may be headed to the small screen.
THE GRAMMYS add Lindsey Buckingham, Dave Grohl, NIN and QotSA to the lineup.
THE UNITED STATES: Top American and Russian officials discussed security cooperation during the Sochi Olympics. The Navy said air and naval assets, including two warships in the Black Sea, will be available during the Olympics in case they are needed for contingency operations resulting from a terrorist attack.
AFGHANISTAN: US military officials are urging the Obama administration to consider keeping 10,000 troops in Afghanistan after 2014 and drawing that number down to near zero by the end of Obama's term; they say fewer troops will be insufficient for security purposes and thus the only other option would be a full pullout at the end of this year.
SYRIA: Three Islamist fighting groups, including the large Islamic Front coalition as well as the Islamic Union of the Soldiers of al-Sham and the Army of the Mujahideen, issued a statement yesterday rejecting the Geneva II talks and vowing to fight on; they also thanked Turkey and Qatar for their support. In an effort to combat the Islamic State of Iraq and the Sham, the US, Saudi Arabia, and Qatar have reportedly been funneling cash and weapons to rebel groups, including the Syrian Revolutionary Front and the Army of Islam.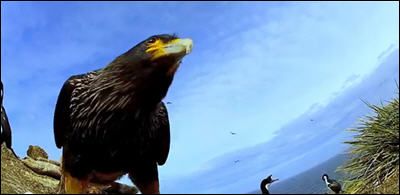 A FALCON stole a hidden camera, films penguin documentary.
THE SQUIRREL THREAT: Yesterday was Squirrel Appreciation Day? Have we learned nothing?
A PORCUPINE fell on a woman's head, sticking her with hundreds of quills. Don't cross the Pirhana Bros. Ever.
CATS can now buy hand-made leather and nickel silver battle armor.