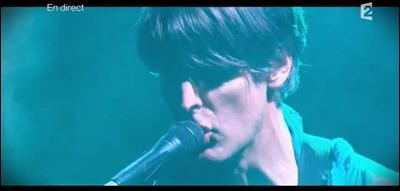 STEPHEN MALKMUS & THE JICKS perform "Lariat" on French television.
UNCLE TUPELO is streaming the deluxe edition of their classic No Depression LP.
VILLAGERS played a mini-set for Deezer Sessions.
ERIC GAFFNEY, a co-founder of Sebadoh, has a trove of unreleased material on Bandcamp.
ALL SONGS CONSIDERED: Tracks from Real Estate, Actress, Saintsenecs and more highlight the latest edition of the series.
THURSTON MOORE has a "Detonation" as a single.
OFF!: The punk supergroup drops "Void You Out" ahead of Wasted Years.
SUPERFOOD drops a "TV" ahead of heir upcoming MAM EP.
THE JAGS have your number written on the "Back of My Hand." From TOTP and the "Where Are They Now?" file.
BELLE & SEBASTIAN: Stuart Murdoch talks to Rolling Stone about his first foray into filmmaking, being inspired by John Hughes and Belle and Sebastian's plans for their ninth album.
SHARON JONES talks to Rolling Stone about beating cancer and career advice from Riker's inmates.
LUCINDA WILLIAMS talks to Rolling Stone about her upcoming, Muscle Shoals-inspired album.
ROGER DALTREY is fronting a new album by Wilco Johnson (Dr Feelgood), who was iagnosed with pancreatic cancer in January 2013.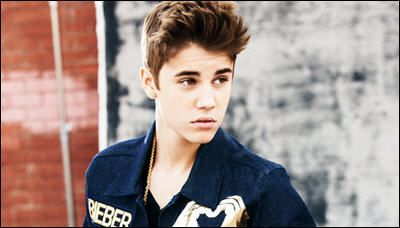 JUSTIN BIEBER is trying to keep the police out of his cellphone.
JONAH HILL did The Wolf of Wall Street for 60 grand.
BILL COSBY is returning to an NBC sitcom near you.
QUENTIN TARANTINO shelves The Hateful Eight after the script leaked.
SHIA LeBEOUF claims his recent bizarre behavior was "performance art." So now maybe Joaquin Phoenix also has a plagarism claim (Yes, I'm kidding).
VANESSA PARADIS isn't bitter about Johnny Depp's engagement to Amber Heard, in case you were wondering about the terms of their separation agreement.
THE CAPTAIN & TENILLE: Love isn't keeping them together anymore.
PIXAR is making a Star Wars film?
SYRIA: At the Geneva II talks on Syria, Secretary of State Kerry said "parallel efforts" will be made during the talks to find other ways to pressure the Assad regime. Kerry also revived the idea that Iran could be part of the negotiations.
IRAN: An apparent delay in Iran's building of a nuclear conversion plant suggests its stockpile of low-enriched uranium gas will grow for a while longer, despite Tehran's deal with world powers to curb its disputed atomic activity. Iran's oil exports have picked up modestly in January for the third consecutive month, according to sources who track tanker movements, adding to signs that the easing of sanctions pressure on Tehran is helping its oil exports to recover.
IRAQ: Security forces killed an Islamic State of Iraq and the Sham leader east of Ramadi, 50 ISIS fighters in Anbar, 13 ISIS fighters west of Baghdad and two in Latafiyah, 10 south of Mosul, three near Samarra, and two more in Tikrit.
AFGHANISTAN: Fourteen Taliban fighters died in a premature detonation in Helmand. Oops.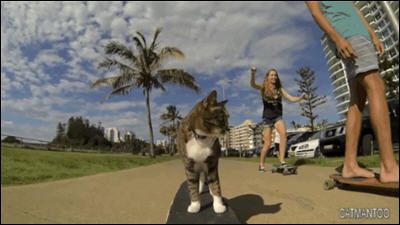 DIDGA the CAT's Super Skateboarding Adventure.
THE SLOTH-MOTH PACT: It's everything you imagined.
ARE BRITISH BATS migrating to the Netherlands?
MYSTERY SEE-THROUGH SHRIMP(?) caught near New Zealand.