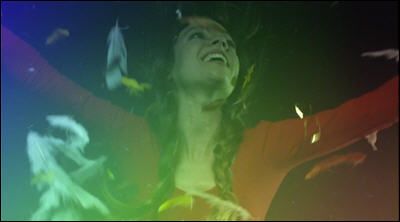 QUILT drops a video for "Tie Up The Tides."
BROKEN BELLS performs a mini-set for WNYC Soundcheck.
SUZANNE VEGA plays "Luka", "Tom's Diner"and two new ones in a Tiny Desk Concert.
NEW BUMS advance stream Voices In A Rented Room.
SHOCKING PINKS advance stream their triple LP, Guilt Mirrors.
THE BLACK LIPS drop "Justice After All," ahead of Underneath The Rainbow.
WOODS drop "Moving To The Left," ahead of With Light And With Love.
TEMPLE OF THE DOG: "Hunger Strike." Brrr.
PRINCE: Every hairstyle, 1978-2013.
THE HOLD STEADY: Noisey surveys the band's first decade.
RAY DAVIES, DONOVAN, Graham Gouldman, Mark James and Jim Weatherly are the latest group of inductees to the Songwriters Hall of Fame on June 12. Solid. From a Pate perspective, notable that Gouldman wrote "For Your Love."
THE TOP 10 BETA BAND SONGS, according to Stereogum.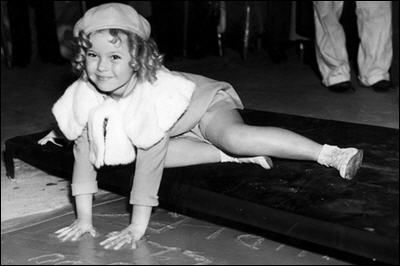 SHIRLEY TEMPLE BLACK, ho as a dimpled, precocious and determined little girl in the 1930s sang and tap-danced her way to a height of Hollywood stardom and worldwide fame that no other child has reached, died on Monday night at her home in Woodside, Calif. She was 85. Her daughter Lori was a bassist for the Melvins.
TOM BROKAW revealed he has been diagnosed with cancer and said he and his physicians are very encouraged with the progress he is making.
JUSTIN BIEBER could be ordered to leave the US if he's charged and convicted of vandalism in the egging case... but it's unlikely.
KRISTEN STEWART: Director Rupert Sander's life is spiraling downward while he still holds a torch for her.
DAVID CASSIDY's wife files for divorce after his third DUI arrest. I think she doesn't love him. Get unhappy.
BILLY RAY CYRUS releases a hip-hop sequel to "Achy Breaky Heart," presumably to shame his daughter Miley.
ABRAHAM LINCOLN: Happy 205th birthday to the 16th President of the United States. Even if you saw the Spielberg biopic, here are two things you may not have known about Honest Abe: (1) he was an early adopter of the telegraph; and (2) he once sported a punky haircut.
SYRIA: The Obama administration is engaged in a debate about the extent of the president's powers to use lethal force against terrorist organizations, and the deliberations have been accelerated by al-Qaeda's recent decision to sever ties with a violent Islamist group in Syria.
PAKISTAN: The Obama administration is considering authorizing the CIA or the military to kill an American citizen hiding in Pakistan who allegedly has helped Al Qaeda militants plan attacks against U.S. troops in neighboring Afghanistan and is actively plotting future attacks, officials said Monday.
AFGHANISTAN: US Forces-Afghanistan condemned the Afghan government's order to free 65 "dangerous individuals" from custody.
MOHAWK CAT: Let's go to the video.
AND NOW FOR SOMETHING COMPLETELY DIFFERENT: A dog with two noses.
NASAR THE HORSE came in from a snowstorm, decided he preferred the house.
CROCODILES can climb trees.