THE BOTH: Aimee Mann and Ted Leo say "No Sir" to Conan.
FIRST AID KIT stopped by Morning Becomes Eclectic for a session.
SONGS OF THE SUMMER, 1962-2014, streaming via NPR.
ALL SONGS CONSIDERED: Tracks from Tom Petty, Lana Del Rey, Sean Rowe, Phox and more highlight the current edition.
PATTI SMITH: Pitchfork scoured the net for pre-Horses material.
ROBERT PLANT and the Sensational Space Shifters drop "Rainbow" ahead of lullaby and... The Ceaseless Roar.
THE SHINS drop "So Now What" from the Wish I Was Here soundtrack.
MANFRED MANN covers Bob Dylan's "The Mighty Quinn" and "Just Like a Woman" for Twofer Tuesday.
ST VINCENT talks to Rolling Stone while visiting he Museu Blau, a natural-history museum overlooking a stretch of the Mediterranean.
PHISH talks songwriting on All Things Considered.
HAPPY MONDAYS: Paul Ryder and Rowetta ell The Guardian about making "Kinky Afro."
MERRY CLAYTON – the stark and striking female voice on the Rolling Stones' "Gimme Shelter," and one of the stars of the Oscar-winning documentary Twenty Feet from Stardom – has been seriously injured in a car crash.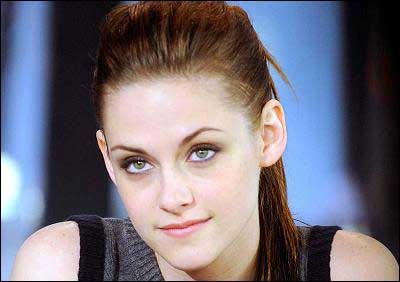 KRISTEN STEWART threatened to sue Joan Rivers for saying her way to stardom was the casting couch.
KRISTEN BELL is pregnant with her second child with husband Dax Shepard.
GEORGE CLOONEY entertained his fiancée's mother, Baria Alamuddin, at his villa on Lake Como, Italy, over the weekend.
GARY OLDMAN goes politically incorrect in a Playboy Interview.
ROBIN THICKE is laying it on thick in his campaign to win back estranged wife Paula Patton. Perhaps too thick.
UKRAINE: Pro-Russian insurgents in eastern Ukraine agreed Monday to respect a cease-fire declared by the Ukrainian president.
SYRIA on Monday handed over the remaining 100 tonnes of toxic material it had declared to the global chemical weapons watchdog, but the country cannot be declared free of the weapons of mass destruction, the organisation's chief said.
IRAQI premier Nuri al-Maliki's security spokesman said Monday that "hundreds" of Iraqi soldiers have been killed by Sunni Arab militants in a major offensive that has overrun vast tracts of the country. Sunnis are reportedly expelling Shiites from Kirkuk and nearby towns. In the two weeks since it was seized by Sunni militants, some residents of the northern Iraq city of Mosul feel the clock has been turned back hundreds of years. US President Obama is lining up ISIS targets in Iraq and may launch an attack on the militant Islamic militia that is threatening Baghdad even if he does not get an agreement with the Iraqi regime, Secretary of State John Kerry said today.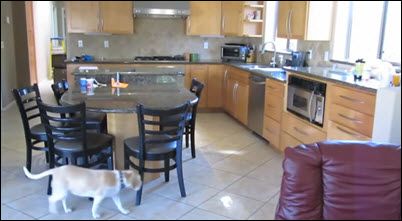 BEAGLE vs TOASTER OVEN: Bet on the Beagle.
ALLIGATORS should not be moved by amateurs.
A BULL SHARK was spotted in a freshwater pond at a beachside park.
PEANUT wins the World's Ugliest Dog Contest at the Sonoma-Marin Fair.