TWEEDY plays "World Away" for Conan.
LOST BOY? advance streams Canned.
THE STAVES advance stream If I Was.
GODSPEED YOU! BLACK EMPEROR advance streams Asunder, Sweet And Other Distress.
WILLIAM ELLIOTT WHITMORE advance streams Radium Death.
BRIAN WILSON is joined by former Beach Boys bandmates Al Jardine and Blondie Chaplin on "Sail Away."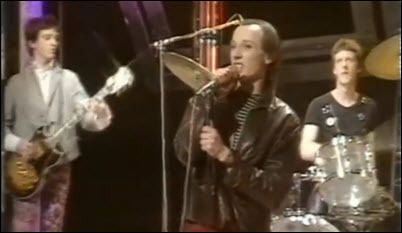 X
MAGAZINE: "Shot By Both Sides" on TOTP.
LOWER DENS: Jana Hunter takes All Songs Considered on a track-by-track tour of Escape From Evil.
THE MOUNTAIN GOATS: John Darnielle talks to ABC Online about his debut novel Wolf in White Van. (Thx, LHB.)
THIN WHITE ROPE, a band I used to spin as a DJ, are named Cult Heroes at The Guardian.
MARVIN GAYE's TOP TEN, according to Stereogum.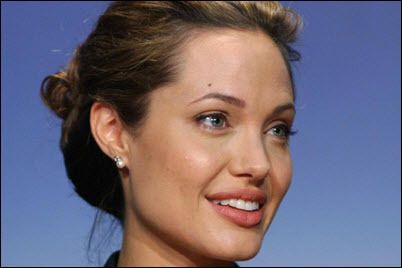 ANGELINA JOLIE wrote about having her fallopian tubes and ovaries removed.
MILEY CYRUS & PATRICK SCHWARZENEGGER are still an item, apparently.
VIN DIESEL predicts that Furious 7 will win Best Picture. Take that bet.
JON HAMM just got out of rehab, which is more than you can say for Don Draper.
PRETTY WOMAN has a 25th anniversary cast reunion.
THE X-FILES returns for a six-episode event series which will be helmed by creator/executive producer Chris Carter with stars David Duchovny and Gillian Anderson.
MATEUS WARD (Weeds) is rumored to have auditioned to be Marvel's new Spider-Man.
NATO and Swedish QRA (Quick Reaction Alert) interceptors were scrambled to identify and shadow a formation of two Russian Air Force Tu-22M Backfire bombers escorted by two Su-27 Flanker aircraft.
IRAN: An Iranian official on Tuesday rebuked the chief of the U.N. atomic agency for demanding snap inspections of Iran's nuclear sites, saying the request hindered efforts to reach an agreement with world powers, state TV reported.
SYRIA: he Islamic State group has trained more than 400 children in Syria as fighters in 2015 alone, the Syrian Observatory for Human Rights monitor said Tuesday.
AFGHANISTAN: The United States will halt the withdrawal of 9800 troops from Afghanistan, half of whom were scheduled to leave in the months ahead, and instead keep them in the country through the end of 2015.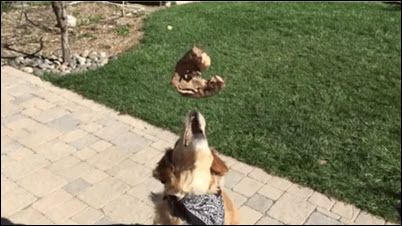 FRITZ tries to catch food. Emphasis on tries. In slo-mo.
A SEA LION PUP wriggled onto a surfboard to ride the California waves.
WOOLY MAMMOTH GENES have been spliced into an unsuspecting elephant. They spared no expense.
A SUPER-SALAMANDER lived during the rise of dinosaurs was among Earth's top predators more than 200 million years ago.