TENNIS shares a video for "Modern Woman" ahead of Conditionally.
THE COURTNEYS are advance streaming The Courtneys II.
THE DEAN WEEN GROUP stopped by World Cafe for a chat and mini-set.
LOWLAND HUM takes All Songs on a track-by-track tour of Thin.
THE JESUS & MARY CHAIN share "Always Sad" on Spotify ahead of Damage And Joy.
ANIMAL COLLECTIVE shares "Kinda Bonkers" ahead of The Painters EP.
SUPERORGANISM has a little "something for your M.I.N.D."
SMASH MOUTH, recreated by Windows XP.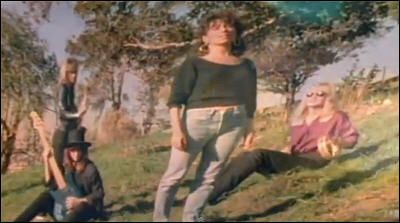 THE BANGLES: Just another "Manic Monday."

AL JARREAU, a versatile vocalist who sold millions of records and won numerous Grammys for his work in pop and R&B as well as his first love, jazz, died on Sunday in Los Angeles. He was 76. Somehow, the NYT managed to leave of the theme from "Moonlighting."

DIRTY PROJECTORS' and FLEET FOXES' frontmen had comments about the state of indie rock that landed them in a kerfuffle.

RYAN ADAMS discusses the "Summer of '69 Incident."

RICK DERRINGER was charged with having a loaded gun on a Delta flight.
WEEKEND BOX OFFICE: The LEGO Batman Movie topped the chart with 55.6MM, behind the The LEGO Movie's 69MM opening, but doing another 37MM overseas. That's a good start on the likely 200MM it needs to get into the bat-black. Fifty Shades Darker placed with 46.8MM, well ahead of studio projections in the mid-30s. OTOH, it's likely front-loaded and may be looking at a drop-off after Valentine's Day. John Wick: Chapter 2 showed with 30MM, over twice what the original made in its debut weekend. Front-loading is another question here, as this sequel got greenlit when it became a cult fave in the home market (reportedly as much as another 53MM); good reviews and word-of-mouth (from men and women) could help Keanu & Co. leg out. Split slides to the fourth slot with 9.3MM on a 34 percent drop that's not bad considering three big sequels rolled into cineplexes. Split is now over 100MM domestic against a 9MM production budget. Hidden Figures rounds out the Top Five with 8MM on a still-leggy 21 percent drop.
JOHN WICK: CHAPTER 2 was about as good as he original, btw. Of course, it couldn't recapture the near-goofy twist on the revenge genre, or surprise you too much with its world-building. But the sequel does delve a bit more deeply and broadly into that world with generally good results. Most of the original surviving cast returns, along with a few choice additions; Common is particularly good, while another cameo is particularly fun (and perhaps surprising to people not paying attention). The balletic gun (and car) fights are shot slightly differently; this one has less of the first-person shooter videogame feel of the original. Different people will have their own opinions on which style variant is better.
THE GRAMMYS went to these folks. Congrats!
THE BAFTAs went to these folks. Congrats!
THANDIE NEWTON (Westworld) is in talks to join the cast of the Han Solo Star Wars spinoff movie.
GUARDIANS OF THE GALAXY VOL. 2 is getting perfect "friends and families screenings."
AVENGERS: INFINITY WAR dropped a video on the first day of production.
THE BATMAN: Matt Reeves is in early talks to take over directing duties after Ben Affleck stepped down from the role in late January.
JOHNNY DEPP wants to connect his five neighboring cul-de-sac homes with tunnels.
JAMIE LYNN SPEARS' daughter Maddie was well enough to go home.
LINDSAY LOHAN wants a sit-down meeting with President Trump, Vladimir Putin and other Hollywood celebrities to discuss the Syrian refugee crisis.
ABRAHAM LINCOLN: Happy birthday to the 16th President of the United States. Even if you saw the Spielberg biopic, here are two things you may not have known about Honest Abe: (1) he was an early adopter of the telegraph; and (2) he once sported a punky haircut.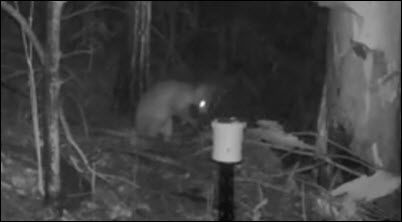 HALF-CAT, HALF-KANGAROO: What Is It?
EXPERIENCE: I accidentally bought a giant pig.
AN OFFICER AND A PUP: A portrait.
A FLORIDA MAN pulled a bald eagle from a gator's mouth.