THE WEEKEND STARTS HERE...
...with THE TALKING HEADS! Here's the expanded band -- including axeman Adrian Belew (who certainly influenced Jon Pratt's early work in Pate) -- Live in Rome, circa 1980. Your setlist: "Psycho Killer," "Stay Hungry," "Cities," "I Zimbra," "Drugs," "Take Me To The River," "Crosseyed And Painless," "Life During Wartime," "Houses In Motion," "Born Under Punches," and "The Great Curve."
IGGY POP advance streams Post Pop Depression.
DAMIEN JURADO advance streams Visions of Us on the Land.
DAVE COBB advance streams a Southern Family compilation.
GLENN JONES advance streams Fleeting.
GUIDED BY VOICES introduces "My Zodiac Companion" ahead of Please Be Honest.
JOHN DOE drops "Go Baby Go" (ft DEBBIE HARRY) ahead of The Westerner.
NERF HERDER drops "We Opened for Weezer" ahead of Rockingham.
BAT FOR LASHES drops "In God's House" ahead of The Bride.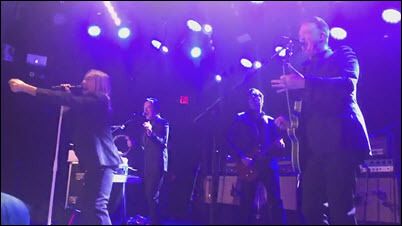 IGGY POP joined JOSH HOMME and the gang for a tour warmup, including his classic "Lust For Life."
THE REPLACEMENTS: The author of Trouble Boys talks to Hazlitt about creation myths, serendipitous reporting and opening on a funeral.
JEFF BUCKLEY, before he became a myth.
TEENAGE FANCLUB: Ten of Their Best.
DON McLEAN's wife files for divorce following domestic violaence allegations.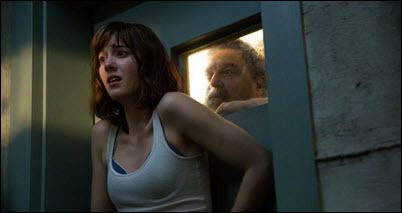 NOW SHOWING:This weekend's wide releases include 10 Cloverfield Lane, which is currently scoring 91 percent on the ol' Tomatometer; The Brothers Grimsby, which is scoring 47 percent; The Young Messiah, scoring 100 percent on just six reviews; and The Perfect Match, which was not screened for critics.
CAPTAIN AMERICA: CIVIL WAR has a new trailer featuring a long-rumored special guest.
ADAM LEVINE & BEHATI PRINSLOO are expecting a child.
JENNIFER ANISTON is profiled by Harper's Bazaar.
HENRY CAVILL candidly admits he likes the money and fame that come with being Superman.
THE TICK is headed to Amazon.
THE MOST INTERESTING MAN IN THE WORLD is retiring.
THE ISLAMIC STATE: More than a dozen Britons and a handful of Americans are among Islamic State fighters reportedly named in a cache of 22000 documents obtained by German intelligence.
GERMANY: The angry, populist Alternative for Germany, have ridden a wave of discontent over the chancellor's embrace of more than one million refugees to their strongest poll ratings ever. The refugee crisis has fundamentally changed the country's party landscape.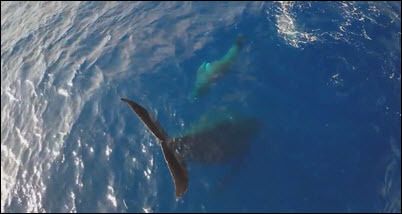 A HUMPBACK WHALE, tail-sailing.
CALIFORNIA'S MOST FAMOUS MOUNTAIN LION is suspected of killing a koala.
A RUNAWAY PIGLET stopped traffic in San Francisco's Mission District Tuesday morning.
DAVE THE GOOSE wrought havok on a busy East London road.