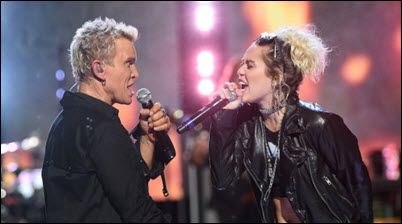 MILEY CYRUS joined BILLY IDOL on "Rebel Yell" at the iHeartMusic festival. (NSFW language)
JOHN PRINE advance streams For Better, Or Worse.
WARPAINT stopped by The Current for a chat and mini-set.
ST PAUL & THE BROKEN BONES stopped by WFUV's Studio A for a chat and mini-set.
THE GENTLE HITS share "Walk Out."
THE TEMPTATIONS: "Psychedelic Shack." That's where it's at.
BUCKWHEAT ZYDECO's Stanley "Buckwheat" Dural Jr. died early Saturday morning. He was 68.
BRUCE SPRINGSTEEN picks his five favorite Springsteen songs.
FOUNTAINS OF WAYNE's Adam Schlesinger discusses how he wrote The Wonders' (or do you call them The Oneders) 'chart-topping hit for That Thing You Do!
NIRVANA: The making of Nevermind, now 25, is the subject of Pitchfork's Liner Notes. Spencer Elden recreated the album cover photo in SFW fashion.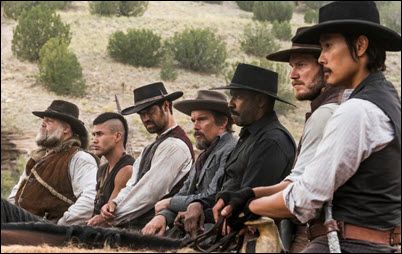 WEEKEND BOX OFFICE: The Magnificent Seven remake easily topped the chart with 35MM, with Chris Pratt boosting the usually solid Denzel opening range, though with a 90MM budget, this one may still need 150MM overseas to profit on big screens.Hard out there for a Western, especially a familiar one. Storks placed with 21.8MM, perhaps even more disappointing against a 70MM budget, another film that will need foreign receipts to have a chance at profit in theaters. Former champ Sully landed at No. 3 with 13.8MM on a leggy 36 percent drop, so faroutperforming recent Tom Hanks outings like Bridge of Spies and Captain Phillips. Bridget Jones's Baby took the fourth slot with 4.5MM on a 47 percent drop from an already bad debut weekend -- but again, strong overseas grosses (particularly in the UK) could still put this threequel in the black. Snowden rounded out the Top Five with 4.1MM and it seems unlikely this subject will generate enough sales overseas to profit.
TERRY JONES of Monty Python has been diagnosed with dementia. He is suffering from primary progressive aphasia, which affects his ability to speak. Terrible.
BRANGELEXIT: Was Angelina Jolie's obsession with becoming the head of the United Nations a major marital issue with Brad Pitt? Meanwhile, it's almost certain Pitt will not be prosecuted for any alleged assault against his son.
JOSH BROLIN wed model Kathryn Boyd on Saturday.
BEN AFFLECK & JENNIFER GARNER spent an evening together without the kids.
SAM NEILL has confirmed that he has been cast in Thor: Ragnarok.
THE FOUR TYPES OF DENZEL WASHINGTON MOVIES: Particularly remarkable in light of how consistently he opens movies. One of America's last great movie stars?
TV's BEST MUSIC SUPERVISION, in ten shows.
ARNOLD PALMER, a seven-time golf major winner who brought golf to the masses and became the most beloved figure in the game, died Sunday, a source close to the family confirmed to Golfweek. He was 87.
SOUTH KOREA has elite troops on standby ready to assassinate Kim Jong Un if the country feels threatened by North Korean nuclear weapons, the country's defense minister revealed this week.
IRAQ: A fire at one of Iraq's oil fields could hinder military and humanitarian efforts as operations to recapture the Islamic State stronghold of Mosul get underway.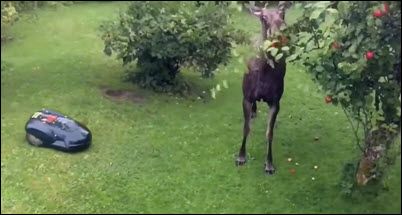 MOOSE vs ROBOT LAWNMOWER: Who You Got?
FIVE TORTOISE TRAFFICKERS were arrested in Antaninarenina, in the capital of Madagascar, with three suitcases of tortoises.
A 10-METER ANACONDA was found on a Brazilian construction site.
TOILET FROGS have Florida families leaving their seats.