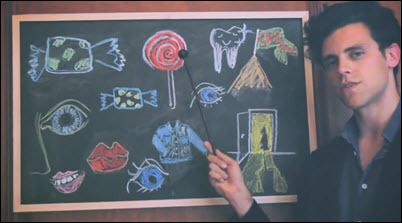 CHARLIE FINK (Noah and the Whale) drops his first solo video, "My Heartbeat Lost Its Rhythm."
WILCO's all-acoustic Solid Sound set is now streaming via WFUV.
WILL BUTLER (Arcade Fire) played for KEXP via The Cutting Room Studios of New York City.
VETIVER stopped by Morning Becomes Eclectic for a session.
BAD BAD HATS advance stream Psychic Reader.
LED ZEPPELIN dropped a rough take of "In The Evening" ahead of the In Through the Out Door resissue.
DISCO DEMOLITION NIGHT: Sunday was the anniversary of Disco Demolition Night, a promo event occurring during a scheduled twi-nite doubleheader between the Chicago White Sox and the Detroit Tigers that would prove to be the most ill-conceived promotional idea since the infamous "Ten Cent Beer Night" in Cleveland in 1974. Though some incorrectly think it had to do with racism, homophobia, etc., the event had much more to do with the fact that Chicago radio station WDAI forced out morning host Steve Dahl o­n Chirstmas Eve 1978, to switch to a disco format. A man who is cashiered wearing a Santa suit tends to carry a grudge. A few months later Dahl re-surfaced at WLUP with "Do You Think I'm Disco?" -- a parody of Rod Stewart's "Do You Think I'm Sexy?" with lyrics that targeted yuppie narcissism and materialism. He also did a bit where he pretended to blow-up disco records, which Mike Veeck, the son of Sox owner (and legendary showman) Bill Veeck, thought could be turned into a promotion in which admission was 98 cents (because WLUP was FM 98) for anyone who brought a disco record to be blown up between the two games. It was far more successful and less controllable than either Dahl or Veeck imagined, with young people storming the park to enter, creating a fog of marijuana smoke in the stands, sailing records like frisbees, throwing firecrackers and ultimately storming the diamond after the scheduled demolition had concluded and Dahl was en route to the announcer's booth for the second game. Footage of the event from from stellamasters, along with the aftermath at FuzzyMemories and this compilation of local news coverage from the night is pretty darned good, with cameos from Bill Kurtis and Greg Gumbel.
THE RUNAWAYS: Both Joan Jett and Cherie Currie have responded to Jackie Fox's rape allegation against their fmr manager, Kim Fowley.
BEN LEE, interviewed by Rose Byrne.
THE TURTLES are suing to stop a 210MM settlement between the RIAA and SiriusXM.
TRACK ONE, SIDE ONE: A Monday morning sort of list, a conversation-starter.
WEEKEND BOX OFFICE: Minions dominated the chart with 115MM, exceeding even tarcking estimates of 100MM.That's the second-best animated opening, behind Shrek the Third. This spinoff cost only 75MM to make, so it's likely to profit in theaters. Jurassic World places with 18.1MMon a 38 percent drop; the dinos haven't dropped 50 percent once, even after a 208MM debut.That's impressive. Inside Out shows with 17.1MM on a 43 percent drop, which ain't bad in light of the animated competition. Pixar's latest has a shot at tying Finding Nemo's impressive take before its done. Terminator: Genisys takes the fourth slot with 13.7MM on a 49 percent drop, confirming that this one will likely kill the franchise. The Gallows' debut rounds out the Top 5 with 10MM against a 1MM budget, with this apparently awful film confirming the market will always be there for horror flicks. Teens gotta clutch teens in the dark. Below the fold, Self/Less flames out in eighth place; Ryan Reynolds better hope Deadpool s a hit.
JOHN STAMOS has checked himself into a residential program for the treatment of substance abuse.
BILL COSBY's wife knows her husband is a serial philanderer, but believes his scores of accusers consented to drugs and sex, two confidants of the couple say.
COMIC-CON in San Diego yielded trailers for Batman v Superman and The Man From U.N.C.L.E., plus a behind-the-scenes reel from Star Wars: The Force Awakens.
UNBREAKABLE: An Oral History.
JENNIE GARTH married her fiancé, David Abrams.
ROGER REES, best known for his roles on Cheers and The West Wing (also Robin Hood: Men In Tights), has died at the age of 71.
OMAR SHARIF, best known for his roles in classic films Lawrence of Arabia, Doctor Zhivago, Funny Girl, and Top Secret!, has died aged 83.
SYRIA: Assad signed a law ratifying a 1 billion dollar credit line from top regional ally Iran.
IRAQ's oil production hit an all-time high in June at 4.1 millions of barrels of oil per day, according to the International Energy Agency.
IRAN: Negotiators at the Iran nuclear talks plan to announce Monday that they've reached a historic deal capping nearly a decade of diplomacy that would curb the country's atomic program in return for sanctions relief, two diplomats told The Associated Press on Sunday.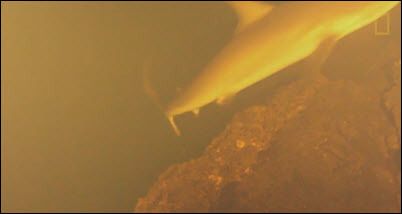 SHARKS, swimming in an underwater volcano, probably with frickin' lasers on their heads.
GEORGE THE CAT really can stand on his own two feet.
AN INVASIVE GIANT SNAIL is bringing its parasites to Florida.
BORIS THE TORTOISE was lured back home with the sounds of tortoise love.