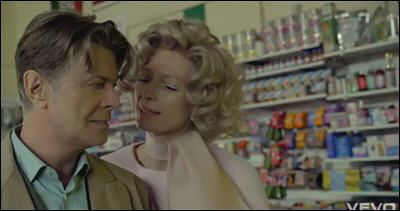 DAVID BOWIE drops a NSFW video for "The Stars Are Out Tonight," featuring Tilda Swinton, a/k/a the female Bowie.
THE CAVE SINGERS advance stream Naomi.
THE MEN advance stream New Moon.
SWEDEN advance streams Sweet Sensation.
RA RA RIOT plays a set of synthed-up chamber pop in the KEXP studio.
THE REPLACEMENTS drop a cover of Gordon Lightfoot's "I'm Not Sayin'" ahead of Songs For Slim.
MY MORNING JACKET covers "Leaving On A Jet Plane."
DEATH offers a 2-minute version of the band's anthemic "Politicians In My Eyes," in return for an email address.
ALBERT LEE covers Jimmy Webb's "If You See Me Getting Smaller," one of my favorite Webb tunes, though (afaik) never a hit for anyone.
THOM YORKE talks to The Observer about music and the internet, making Michael Stipe dance and surfing.
DAVID BOWIE: The Guardian finds out what he's really like from friends, lovers, bandmates… and the man who directed him in SpongeBob SquarePants.
THE 10 BEST MORRISSEY SONGS, according to Stereogum.
LED ZEPPELIN: WXRT crunched the numbers on a reunion tour.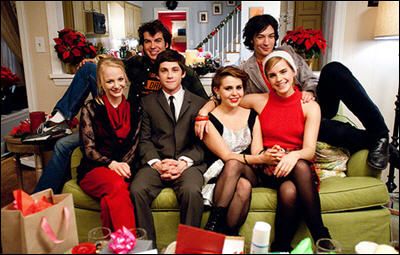 THE PERKS OF BEING A WALLFLOWER: I don't usually review movies this long after the fact, but I inexplicably missed this in theaters and you should not miss it on demad-cable-video. This coming-of-age flick, set in 1991 (iirc), adapted and directed by the author of the book, Stephen Chbosky, is among the best of the genre, a worthy successor to the works of John Hughes and Cameron Crowe. Like Hughes, Chbosky has a remakable sympathy bordering on empathy for his teen protagonists and their problems (in many cases bigger ones than in the Hughes canon), perhaps due to its semi-autobiographical origins. Thus, like Hughes, the characters never veer beyond archetype to stereotype, the potential tropes here (the Manic Pixie Dream Girl, the nurturing teacher) never become an annoyance, the drama never congeals into melodrama, the messages never become didactic. It undoubtedly helps that Chbosky cast an ensemble -- led by Logan Lerman, Emma Watson and Ezra Miller -- with an easy chemistry. The movie is beatifully shot and boasts a fab soundtrack (incl a song from from The Reivers). A gem of a film; I plan to watch it an unhealthy number of times.
BEN AFFLECK shaved his awards season beard.Jennifer Garner brought the clippers.
MICHELLE WILLIAMS & JASON SEGEL are reportedly dunzo.
CHRIS BROWN confirms he's getting a second shot at Rhianna.
ANNE HATHAWAY worked very hard on preparing her thank-you for the Oscars. Because she couldn't use it to campaign for another award?
SETH MacFARLANE says he'll never host the Oscars again. You can't fire him, he quits.
JENNIFER ANISTON: An on-set diva, according to the ever-reliable RadarOnline.
TUNISIA: The Interior Minister announced that the suspected killer of opposition leader Chokri Belaid is on the run but authorities have arrested four accomplices.
SYRIA: US Secretary of State Kerry said Syrian rebels deserved more support. The statement came amid reports of increased weapon shipments to the rebels.
IRAN: Talks between Iran and six world powers over its nuclear program restarted after eight months; good luck with that.
IRAQ: Wathiq al Batat, the leader of the newly formed Mukhtar Army, a Shia militant group, threatened to attack the Mujahideen-e-Khalq, an Iranian terrorist group.
EGYPT: A number of opposition parties announced that they will boycott upcoming elections due to begin in April.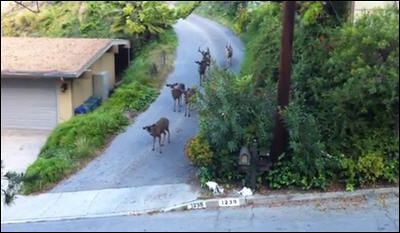 CAT VS DEER: Who you got?
ALLIGATORS, like many animals, are always ready for action.
BLIND CAT, Stolen Samurai Sword.
A CHOCOLATE LABRADOR ate 109 stones at the beach.