PATE REUNION UPDATE: Jon, Mike & Jon (and we hope Ron) will be retaking a stage somewhere near Iowa State University on July 5th, 2013, just one short decade after their last reunion gig. Clear your calendar for something transcendent, a train wreck, or both! If you're on the Facebook, check in with the event page.
THE WEEKEND STARTS HERE:
... with GUIDED BY VOICES! Live at the Whisky a Go Go, May 10, 1996. The 2-hour, 43-song, 5-encore setlist is available at the link. Suffice it to say it's a nonstop parade of Pollard-y prog-pop goodness circa the Under the Bushes, Under the Stars LP, with plenty from Bee Thousand and Alien Lanes in the mix. Indeed, there's a little snippet of Replacements in this version of "Gold Star For Robot Boy."
EELS stopped by Morning Becomes Eclectic for a session.
BAT FOR LASHES stopped by WFUV's Studio A for a chat and mini-set.
UNKNOWN MORTAL ORCHESTRA stopped by Oregon Public Broadcasting for a session.
MATT POND telecommutes from NYC to the KEXP Morning Show for an energetic live set of old favorites and new favorites-to-be.
THE KNACK: "Frustrated."
TEGAN & SARA: The former talks to The Quietus about a new pop direction, Riot Grrrl, that open letter over Tyler The Creator, and involvement in queer politics.
MIKE DOUGHTY talks to PopMatters about his covers LP, Semisonic, downloading music, songwriting and more...
MOSH PITS: How do they work?
EXILE ON MAIN STREET: Lenny Kaye's Rolling Stone review was kinda mixed.
MAGIC SLIM, a contemporary of blues greats Muddy Waters and Howlin' Wolf who helped shape the sound of Chicago's electric blues, has died at age 75.
CUTOUT BIN: From Led Zeppelin to Belle & Sebastian, from Pete Townshend to Paul Westerberg, from the Everly Bros to Michael Stipe & Courtney Love, plus Sam the Sham and the Pharaohs, Huey Lewis & the News, Dr. Hook & the Medicine Show and more -- this Friday's fortuitous finds are streaming from the Pate page at the ol' HM.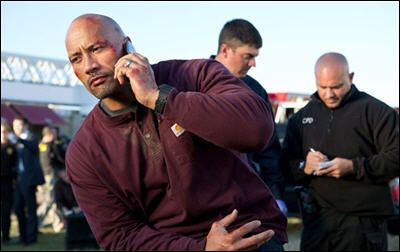 NOW SHOWING: This weekend's wide releases include Snitch, currently scoring 57 percent on the ol' Tomatometer; and Dark Skies, which was not screened for critics.
JOSH BROLIN & DIANE LANE are calling it quits on their 8-year marriage.
MILA KUNIS & ASHTON KUTCHER are reportedly moving in together.
SHIA LeBEOUF departed the upcoming Broadway debut of Lyle Kessler's Orphans. On his Twitter account, LaBeouf posted several e-mails he received or sent to cast and creative team members... and his apology to Alec Baldwin looks plagarized.
SCARLETT JOHANSSON: Officially not engaged.
KATE HUDSON: Muse frontman Matt Bellamy's fiance was working it at the Brit Awards.It's all happening.
NBC: The Peacock is now fifth in the ratings, losing to Univision.
AL QAEDA'S 22 tips for dodging drone attacks.
SYRIA: Central Damascus was hit by a wave of car bomb and mortar attacks.
EGYPT: A spokesman said Egyptian Armed Forces "will continue to carry out their assignments in Sinai until all tunnels in Rafah are destroyed and all terrorist hotbeds eliminated." Hamas reiterated its displeasure with Egypt's decision to target the smuggling tunnels. The Muslim Brotherhood is believed to be running an "intelligence-gathering network" outside of those tied to the government.
IRAN began installing a new generation of high-speed uranium enrichment centrifuges at its nuclear plant in Natanz. UN inspectors confirmed that nearly 200 "IR-2m" centrifuges have been fully or partially installed so far.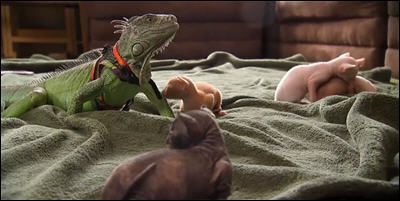 HAIRLESS CATS and a DOG and an IGUANA, living together...Mass hysteria!
A CROCODILE has been spotted on the loose in the River Thames, a cyclist has claimed.
SCORPION ON A PLANE: Not the hard rock variety.
DOMINIC THE PIG joins a fire and rescue squad.